Land dispute: Murang'a family to cremate parents, sister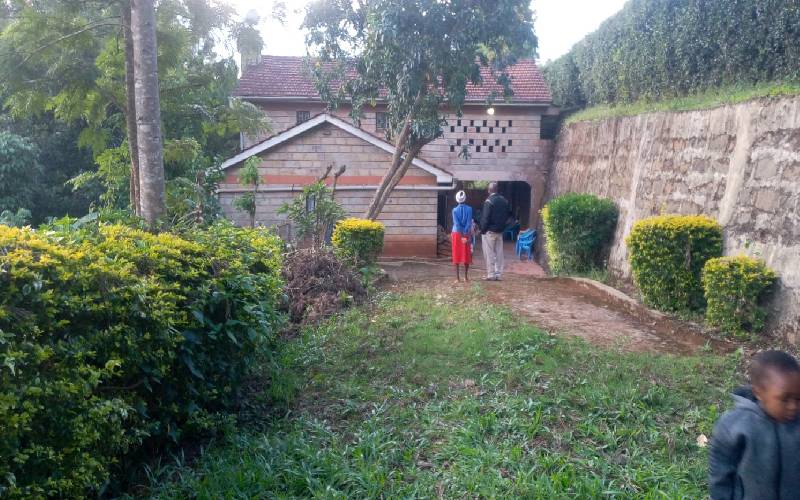 A Murang'a family that lost four members to a road accident will now cremate three of them, five days after a court issued orders blocking their burial on a disputed piece of land.
The late William Kamau sons, Antony Gichatha, Maina Kamau and Nelson Muturi said they have decided to cremate the bodies of Kamau, their mother Jane Njoki and sister Everlyn Waithera at Kariokor on Monday at 10 am.
The family's step-grandmother Hannan Njeri obtained a court order restraining the Kamaus' from burying the three in a four-acre piece of land in Gaturi location, Kiharu.
Muturi and Kamau said they have finalised the plans to inter their parents and sister after going through hard times, after what they claimed as a secret transfer of land ownership by a member of the extended family.
"We have been comforted by friends and relatives after the tragedy of losing the family members through a road accident and being denied access to our ancestral home in Murang'a," said Muturi.
Rhoda Njeri, their sister, who also perished in the accident was buried on Monday at her husband's home in Mukurwe wa Nyagathanga in Gaturi, Murang'a County.
There was drama last Wednesday after the family moved the three bodies ready for burial only to learn that unknown people refilled the graves that were prepared on Tuesday night.
After a service at Gakurwe ACK Church, the bodies were returned to the Kabati mortuary as the family met to make other arrangements.
The land has been at the centre of a dispute between the late Kamau and his stepmother since 2006.
Their cousin Moses Kamau survived the accident and was rushed to Kikuyu Hospital.