12 Magutu secondary school students admitted after accident in Nyeri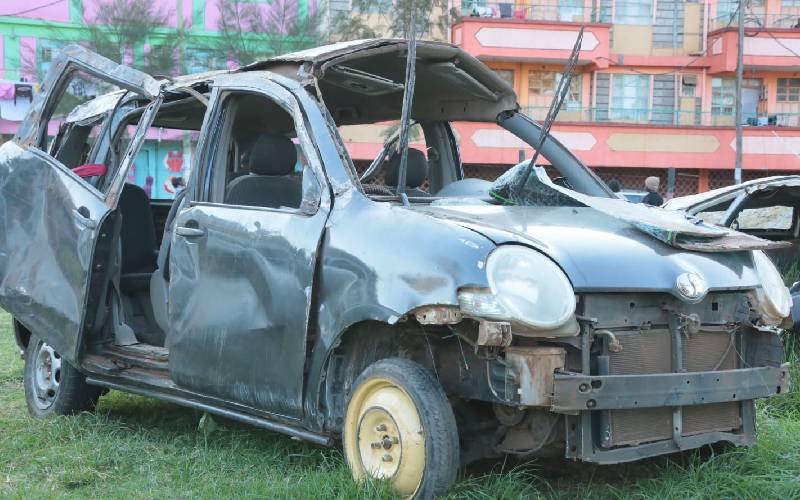 Twelve students from Magutu Secondary School in Karatina, Nyeri, have been involved in an accident.
The students have been admitted to Karatina hospital with serious injuries.
The driver of the car they were travelling in lost control and the vehicle rolled several times.
According to Mathira East OCPD James Baraza, the Toyota Sienta had 16 students during the time of the accident.
Parents and relatives of the students have arrived at Karatina Hospital to see their daughters.
Hospital administrators said the majority of the girls had head injuries and fractures.
Some of those who visited Karatina hospital included teachers and the principal of Magutu secondary school.
The driver of theToyota Sienta has been arrested and will be arraigned at Karatina law courts tomorrow morning.
[More to follow]