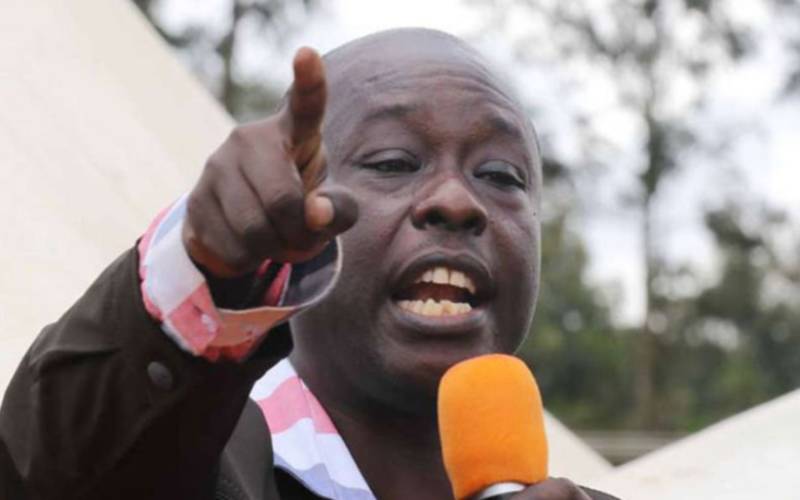 Mathira Member of Parliament (MP) Rigathi Gachagua has been arrested.
Gachagua was arrested by DCI detectives at his Nyeri home at 5am on Friday.
His lawyer, Wahome Gikonyo, told The Standard that the detectives, who were 15 in number, did not give reasons for the lawmaker's arrest.
Speaking to The Standard on phone, Rigathi said he was being driven to DCI Headquarters in Nairobi.
"I'm not aware of the offence(s) they are intending to charge me with. Maybe, they will inform me of reasons for the arrest once we get to Nairobi," he said.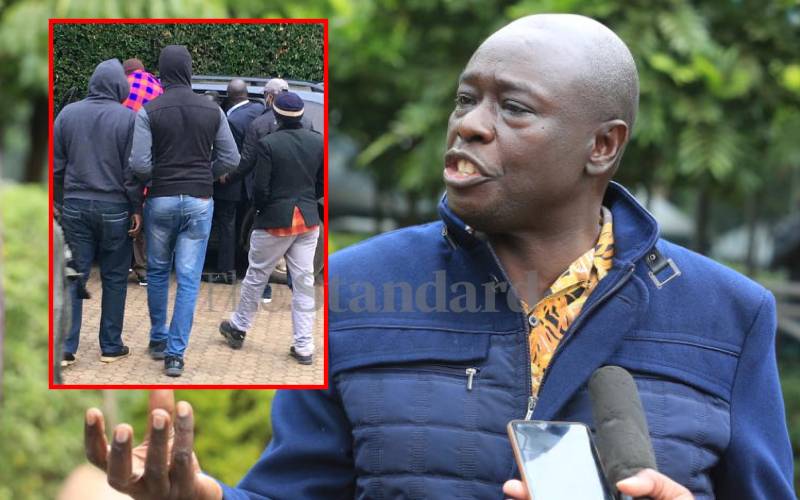 The MP had in February 2021 moved to court to stop the DCI from arresting him over allegations of fraud.
Gachagua sought an anticipatory bail should the DCI and Director of Public Prosecutions (DPP) go-ahead to press charges against him in relation to investigations on his accounts over claims of money laundering.
According to the MP, he is being persecuted for his political association with Deputy President William Ruto, adding that he genuinely obtained his money and nothing in his accounts suggests that he was engaged in corruption.
"I have genuine fear that I will soon be arrested and charged with offences I do not know. My impending false arrest is based on my political standing. It will be malicious and devoid of merit to arrest me without any evidence linking me to any crime," swore Gachagua.
Through lawyer Simon Mburu, the MP claimed he was accosted and arrested by DCI officers on October 26, 2020, but has never been furnished with information regarding the investigations even after being summoned more than five times since the arrest.
Mburu submitted that investigations into the MP's bank accounts have not yielded any discrepancy to suggest that he illegally acquired money since his bank transactions were legitimate and above board.
"He wasn't even informed about the reasons of his arrest last year and is likely to be arrested on trumped-up charges, which would amount to malicious prosecution with ulterior motive. It will be a waste of court's time to arrest and charge him only to be acquitted later for lack of evidence," said Mburu.
Gachagua was fighting to stop his arrest days after he was sued by a retired civil servant for allegedly grabbing five acres near Jomo Kenyatta International Airport valued at more than Sh1.5 billion.
John Ohas, a former director of physical planning at the Ministry of Lands, in his suit filed at the Environment and Lands Court, claimed the MP fraudulently obtained documents and transferred the land to his company without his knowledge.
"He has unlawfully trespassed, possessed and interfered with my ownership of the land after he colluded with others to fraudulently transfer and register the property to his company's name," swore Ohas.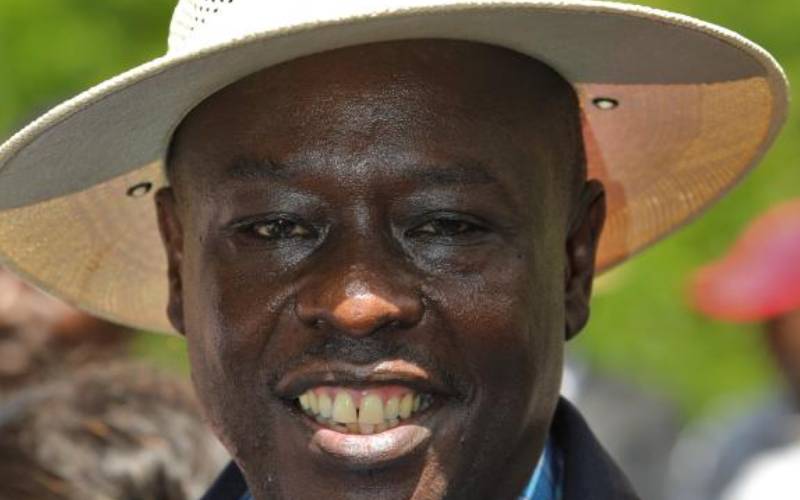 Ohas listed Gachagua, his wife Dorcas Gachagua, their firm Karandi Farm Ltd, Wamunyoro Investment Ltd, Peter Mbugua and Pauline Mulinge as respondents in the suit.
He claimed he was allocated the land in 1994 and registered it under Columbus Two Thousand Ltd and obtained the deep plan in 1996, but later fell ill before completing the registration process.
Gachagua is also being pursued by the Asset Recovery Agency (ARA), which filed a case to force him to forfeit more than Sh200 million in his accounts suspected to be proceeds of crime, money laundering and corruption.
In May, Gachagua asked the court to allow him to cross-examine an investigating officer who linked him to the alleged embezzlement.
The MP, through lawyer Kioko Kilukumi, told Justice James Wakiaga that an affidavit filed by ARA investigator Fredrick Musyoki contained damning evidence against him that can only be proved if the officer is put in the dock for grilling.
"The claims of money laundering raised against the MP are so grave and damning and needs to be proved through cross-examining the investigator. It will be unfair for any judge to make a determination based on the affidavit without subjecting the investigator to scrutiny," said Kilukumi.
The agency is seeking to have Gachagua forfeit to the state Sh202 million in his accounts on claims that the amount was acquired through money laundering and corrupt practices.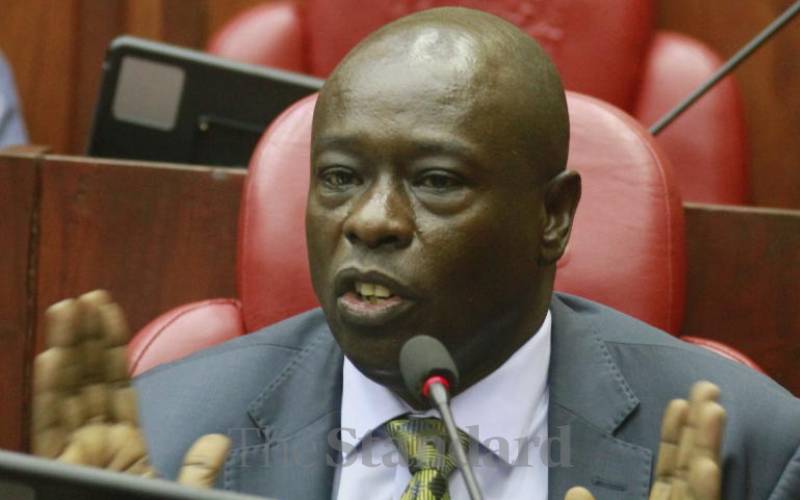 In a twist, lawmakers allied to the United Democratic Alliance (UDA) on July 2 claimed that the arrest of Gachagua was impending over his role in the Kiambaa by-election campaigns.
The MPs, led by Murang'a Senator Irungu Kang'ata, vowed not to be intimidated.
The MPs claimed Gachagua was being targeted for siding with DP Ruto and leading the UDA Kiambaa by-elections.
"It is a pity that the government has decided to arrest and harass UDA supporters campaigning in Kiambaa. Ngunjiri Wambugu and Priscillah Nyokabi are campaigning for a Jubilee candidate yet they are not from the region. But they are claiming we are outsiders," said Mr Kang'ata.
Kangata claimed the government used similar tactics in Juja but failed, as PEP candidate George Koimburi won.
[Brian Okoth, Fidelis Kabunyi and Paul Ogemba]