Some 300 widows in Nyeri to benefit from Sh3m fund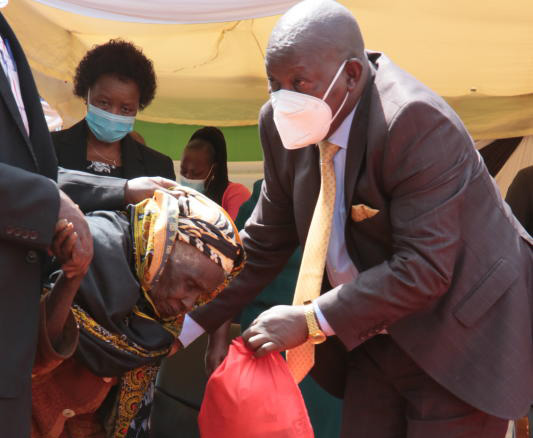 More than 300 widows in Nyeri County will benefit from the Sh3 million Widow Endowment Fund after Governor Mutahi Kahiga gave the green light.
Speaking during a sensitisation forum at the county headquarters yesterday, Kahiga said a fundraiser had been conducted to support widows, but the money was never spent.
"The county government carried out a fundraiser in 2014 and collected Sh3 million for the needs of vulnerable women as a revolving fund," he said.
However, despite raising Sh3 million, the money has been in the Treasury seven years later.
According to the Auditor-General statement for 2013/2014 Financial Year, Sh2 million was transferred to establish a Widows Empowerment Fund through the County Executive Committee in its meeting of April 21, 2014.
However, the County Executive Committee minutes were not made available to confirm the committee's approval for the establishment of this fund.
Kahiga said the county with the support of Centre for Rights, Education and Awareness (CREAW) has crafted a Covid-19 coping mechanism initiative to address some of the issues affecting widows.
"The monies lying idle in the bank can be issued to widows in form of a revolving fund to support their businesses," he said.
Muungano wa Wajane chairperson Bertha Gaitho said most of the widows in the county were young women who had lost their husbands in road accidents.