Doctor to pay Sh700,000 for death of mother, baby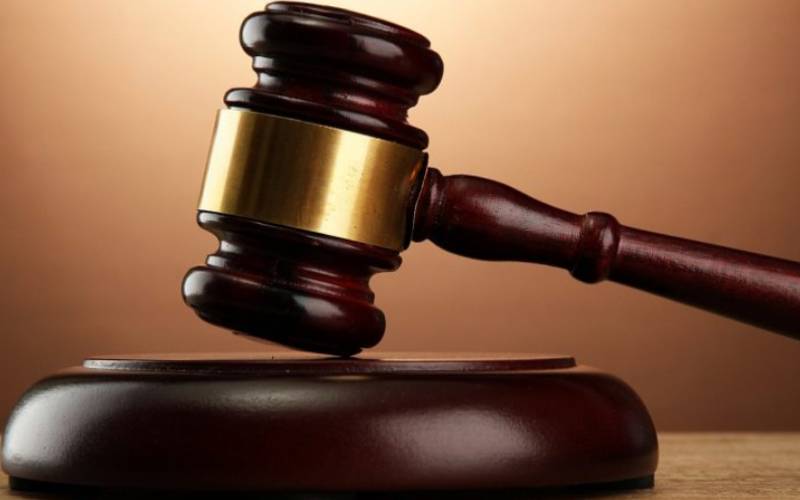 A doctor who performed a cesarean section that led to the death of a mother and her infant will pay the deceased's family Sh700,000 as compensation.
High Court Judge Kanyi Kimondo ordered Dr James Karii to pay the family of the late Antony Mwangi Mutiria following the death of his wife Charity Mugure and their infant on July 9, 2011, at Kiria-ini Mission Hospital.
While exonerating the hospital from any blame, the judge ordered the doctor to pay the amount as compensation for pain, suffering and death.
COVID-19 VICTIM
The court, however, dismissed a claim of dependency, special and aggravated damages demanded by the family.
Mugure's husband, a former high school teacher who was pursuing the case, died last year over Covid-19 complications.
The family that took over the case had, through lawyer Prof Kiama Wangai, blamed the medical officer, staff at the facility, lack of blood for transfusion, delayed referral to another hospital and poor condition of the nursery.
In the judgement, Kanyi said suing the health facility was a miscalculation as no negligence was established by the plaintiff.
HOSPITAL CLEARED
While making his ruling, the judge noted that Dr Kirii, who was named as the first defendant, was not an employee of the health facility owned by the Catholic Diocese of Murang'a.
"The suit against the second defendant (Kiria-ini Mission Hospital) is incomplete for wanting of capital," ruled the judge.
Before Mutiria's family moved to court, it had sought action on the hospital through the Kenya Medical Practitioners and Dentists Board, claiming the deaths followed negligence and poor preparation when attending to the expectant mother and her infant.