Woman arrested for pulling two children from school, claims education is satanic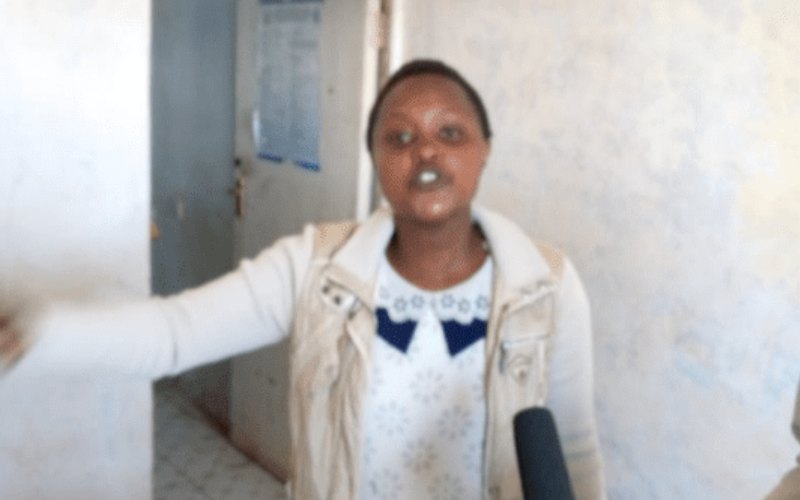 A 36-year-old woman was arrested in Nanyuki after she pulled her two children out of school claiming that education is satanic.
Esther Njeri was arrested at her home by Marura chief and police officers after neighbours made reports on her religious stand that denied the 15-year-old girl and eight-year-old son rights to education.
"All the schools in this world satanic and education is evil. My children will not go to any of them. ..Starting from the lowest nursery level to university," said Njeri.
The woman, who hails from Baraka area in Nanyuki, Laikipia County, claimed that her decision to bar her children from attending schools was inspired by 'biblical' teachings.
"If you read the book of James chapter three in the Holy Bible, it is clearly indicated that education is earthly and demonic. The same is clear in the first book of Timothy chapter six that warns against straying from the true biblical teachings," said the mother.
Patrick Mahinda, the area chief, said he received information from a village elder that the woman refused to take the children back to school as her faith does not allow her to do so.
The girl is said to be a Form Two student at Nkwene girls in Meru County while the eight-year-old son is a Grade Two pupil in Nanyuki.
Mahinda noted that the woman was adamant that she would not take her children back to school noting that it was a case of religious radicalisation.
Interestingly, Njeri is a Bachelor of Commerce graduate and a Certified Public Accountant. She worked at Lewa Downs in Laikipia.
"I got a divine revelation that earthly education is misleading. My children were in school but they will not go back. We will follow God's teachings on true teachings in the Bible. Jesus Christ is the true knowledge and not science," said Njeri.
The mother of two was taken to Baraka police post and expected to be arraigned in Nanyuki law courts.