Probe on Mathira MP ropes in late Nyeri governor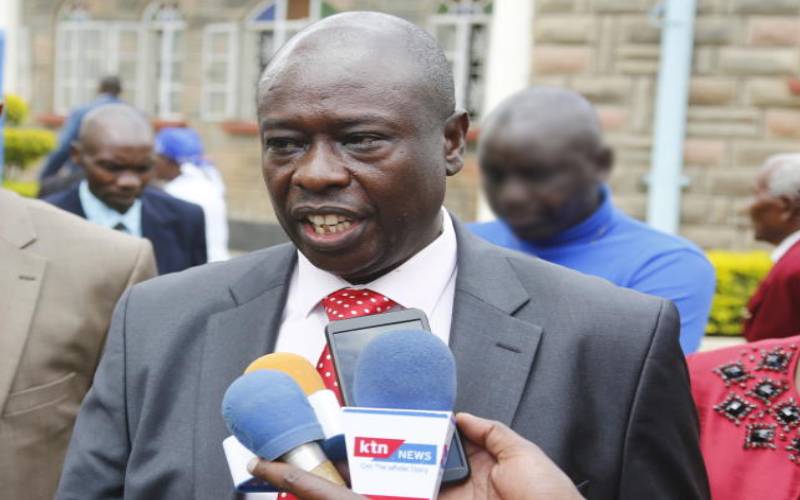 A team of detectives from Nairobi have pitched tent in Nyeri in a probe against Mathira MP Rigathi Gachagua over misuse of public funds.
The sleuths are poring over documents at the Nyeri County Government touching on the period when Nderitu Gachagua, Rigathi's brother, was governor.
The investigators are also grilling officials that served during Gachagua's reign.
A source familiar with the investigations revealed that the DCI headquarters formed a special team to tackle the case in which Rigathi (pictured) is being investigated over transactions with the county government.
Already, several county officials have been grilled by the team, with investigations expected to be completed by Friday, the source revealed.
Yesterday, Nyeri Governor Mutahi Kahiga confirmed that the team had already contacted his office over the probe.
Kahiga said he had received several letters from the DCI demanding that he furnishes certain documents dating back to 2013/17 when late Gachagua was the governor.
Gachagua died in office in early 2017 after a long battle with cancer.
Speaking in his office yesterday when he signed Covid-19 and other infectious diseases county appropriation bills, the governor said investigations have been going on for the last one month.
The county boss, however, denied reports that several county officials from the finance and procurement departments had been summoned or interrogated in relation to the ongoing probe.
"It's true we have received letters demanding documents. But so far am not aware of any county officers interrogated. I am aware of the presence of DCI officers," he said.
He, however, downplayed the presence of detectives in the county offices claiming was a procedural issue.
Rigathi has said he is being harassed and intimidated for his unwavering support for the DP.