Kiharu MP sets pace in use of CDF to renovate schools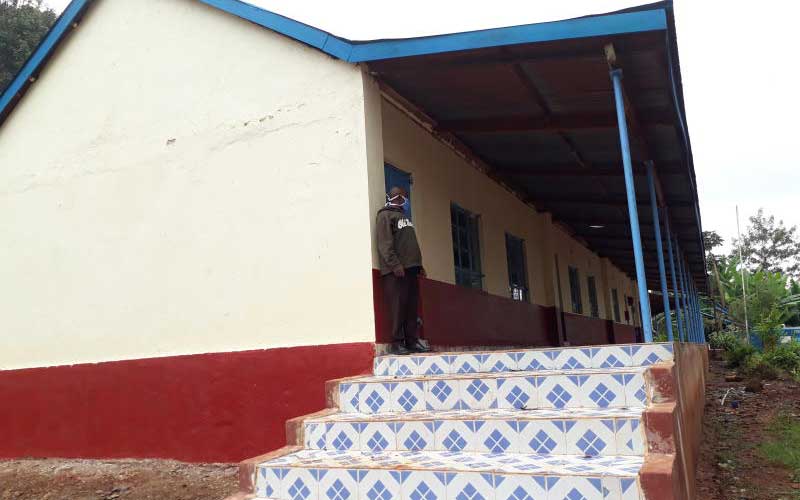 Kiharu MP Ndindi Nyoro has been hailed for ensuring proper use of National Government Constituency Development Fund (NGCDF).
Millions of shillings from the fund has recently been used to rehabilitate at least 70 of the 112 primary schools. The programme in learning institutions is being implemented in phases.
Last week Nyoro distributed revision materials to 4,443 Class Eight pupils, who are out of school due to Covid-19 crisis. Stephen Kimani, the chairman of Gitui Catholic Church in Wangu Ward, said refurbishment of Gitui Primary School, where his children go, was a big relief to parents.
Kimani said rehabilitation of the school had happened just as professionals with roots in the village were working on joining hands to replace the institution's leaking roofs and apply a new coat of paint on the walls.
Established in 1956, Gitui is one of the oldest primary schools undergoing a face-lift, facilitated by the Kiharu CDF. "Hundreds of a professional from Kahuhia went through this school when late businessman Kamau Kabugi was the chairman," said Mr Kimani.
Kimani, a retired teacher, says most of the institutions had been neglected for decades after the burden of repairing infrastructure was left under the Ministry of Education.
While distributing revision materials at Technology Primary School, the MP said his interest revolved around programmes to empower poor families locally.
CDF chairman Peter Manyeki said they had spent millions of shillings in phases to uplift standards of the schools with 70 of 112 completed. "Gatitu Primary School in Gaturi Ward had to be built from scratch, through to replacing rusty and leaking roofs and concreting the muddy walk paths," said the kitty's chairman.
CDF management committees from Mathira and Mwea constituencies have already toured Kiharu for bench-marking, with a focus on rehabilitation of school infrastructure.
Kiharu community leader Benjamin Mwangi said CDF should start feeding programmes in schools to keep hundreds of pupils in school. "Schools with big land parcels should also be encouraged to start growing food," said Mwangi.