Kigumo's Sh340m market to finally lay debt claims to rest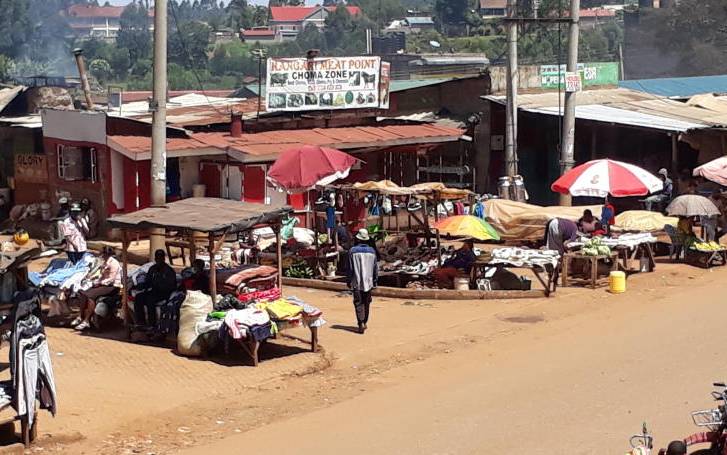 When Jomo Kenyatta was released from prison in 1961, he could not join national politics because he was not an elected leader.
None of his contemporaries in Kiambu was ready to sacrifice their posts for him.
But when Kanu requested Kigumo Legislative Council member Kariuki Karanja wa Njiiri to vacate his seat for Kenyatta, he readily agreed.
Kariuki's altruism allowed Kenyatta to make his parliamentary debut and participate in the second Lancaster House Conference, where leaders laid the framework for Kenya's path to self-rule.
The Kigumo MP never made it to Parliament again, although his wife worked in State House throughout the Kenyatta presidency.
Historian Joakim Gitonga says colonial chief Njiiri wa Karanja of Kinyona, the MP's father, was a close friend of Kenyatta's.
"They met regularly in Murang'a. Their friendship was solid, that is why Kariuki stepped down," Mr Gitonga adds.
The British administrators also had special ties with chief Njiiri and were regular visitors to his Kinyona home. He remained a close collaborator through the State of Emergency and the ensuring Mau Mau troubles.
As Kariuki faded into oblivion, residents would grumble that they were owed preferential treatment. After all, hadn't Kenyatta risen to be prime minister and president?
Ironically, in the later years, it was the neighbouring Kandara Constituency, that was represented by Kenyatta's rival Bildad Kaggia, and later by Germany educated George Mwicigi – the son of senior chief Ndung'u Kagori – that benefited immensely from the first large-scale rural water supply scheme nationally.
More recently, the late Kihara Mwangi, who was MP between 1997 and 2007, was vocal, calling for some form of economic restitution.
The 60-year-old debt could finally be settled after the government allocated Sh340 million to build a six-storey market with cold rooms, a hotel and other modern amenities.
"The government has released Sh210 million for the first phase of the project, which will be one of its kind in Murang'a County," said Kigumo MP Ruth Mwaniki.
The project will be under the Urban Department in the Ministry of Transport and Infrastructure.
John Maathai, a resident from Mairi village, said they had benefited greatly during President Uhuru Kenyatta's term in office.
"Roads have improved and there are new water projects. It feels good that the constituency has been appreciated," said Mr Maathai.
The market is expected to have a huge impact in the growth of Kangari Township, which had a population of less than 5,000 people in the 2019 census.
The town is surrounded by tea factories, namely Makomboki, Ikumbi, Gacharage and Nduti, and is home to hundreds of factory workers.
Transport and Infrastructure Cabinet Secretary James Macharia said Kigumo would also benefit following the construction of the Mau Mau road network that will extend to the counties of Nyandarua, Kiambu and Nyeri.
"Tea and coffee from Murang'a factories will be transported through Njabini to the Naivasha dry port," said Mr Macharia.
The irony could not be more obvious. Chief Njiiri is remembered for clamping down on Mau Mau fighters who have been honoured by having a road named after them.