Covid-19: Uthiru residents donate care packages to neighbours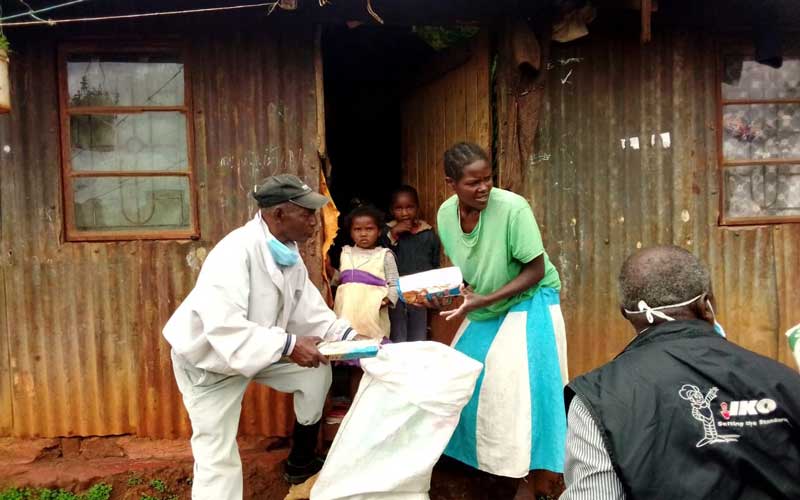 Hit by coronavirus restrictions but still eager to lend a helping hand, residents of Uthiru, Kiambu County came to the aid of their neighbours heavily affected by the pandemic.
In an initiative dubbed 'Donate a meal; Touch a life campaign' they donated foodstuff, facemasks and sanitisation products to tens of residents in the sprawling ward.
The organisers of the event say they raised Sh120,000 in cash and food donation worth Sh60,000 which was shared among 150 families.
Each household received a package worth Sh1,000 consisting of four kilograms of maize flour, two kilograms of wheat flour, two kilograms of rice, a kilogram beans and sugar, a litre of cooking oil, a bar of soap and a piece of face masks.
The bulk of the beneficiaries were residents housebound due to strict travel restrictions to tame the virus spread, including two children's home.
Mr Andrew Munyaka, one of the organisers, termed the food drive a success, adding that many residents were willing to share the little provisions they had.
"It's not about how wealthy one is, it's about how big your heart is in giving," he told Standard Digital.
The campaign's treasurer Ms Minnie Ngina while thanking the residents for the donations, implored area politicians to step up to their mandate and honour the promises made to the constituents.
"Uthiru Ward has been neglected for a long time, we ask our leaders to step up and support residents who are struggling to get basic needs during these difficult times," she said, adding, "There is also need to repair the impassable roads in this ward."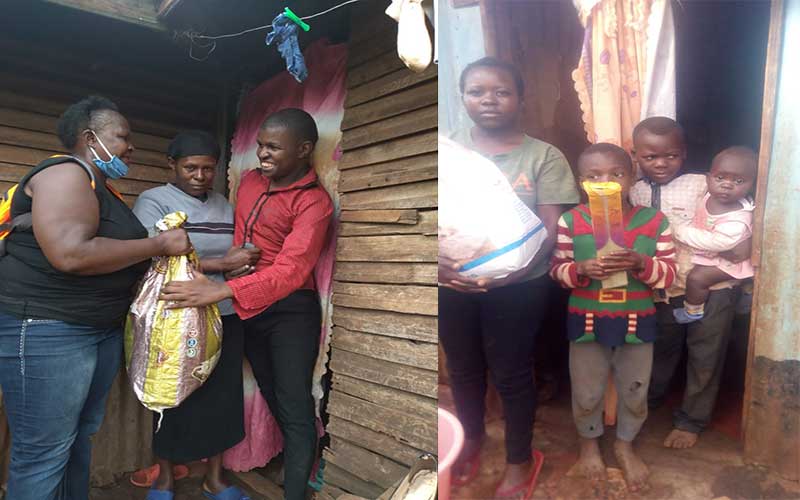 According to the drive's coordinator John Kibaki, the success of the event was from the multi-approach they adopted in sourcing for donations. The idea was hatched and shared through messaging platform WhatsApp, through word of mouth and door to door visits.
"We are not remembered by what we do to ourselves but what we do onto others," he held.
The group, made up of residents drawn from Ndumbu-ini, Gitire, Gituamba, Reli and Gakobu, also sensitised their neighbours on the need for keeping the requisite social distance, washing hands with soap and water and wearing face masks when out in the public.