Murang'a teacher under probe for beating up student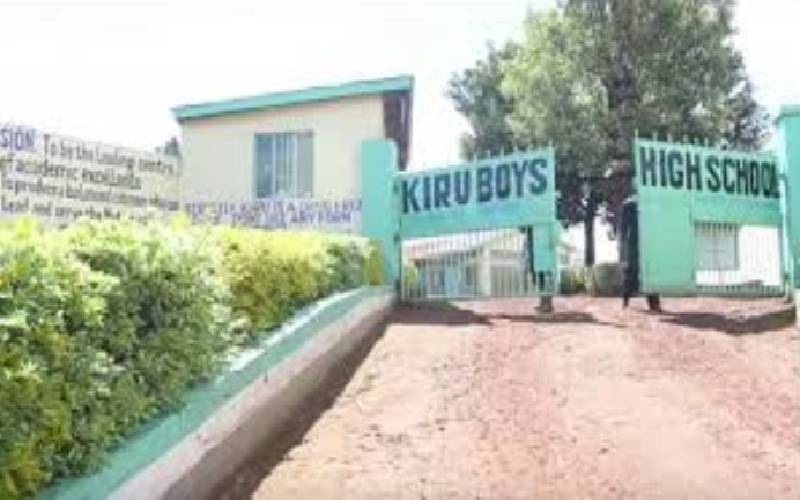 A secondary school student in Murang'a County has been admitted for specialised treatment after allegedly being beaten up by his teacher.
The Kiru Boys High School student is seriously injured due to the alleged assault and has been admitted to a local hospital in Murang'a County by parents for treatment.
The parent told the media that the incident had been kept as a tight secret in the school until a friend spotted his son at the Kiria-ini Mission Hospital having difficulty in walking.
Due to the merciless beating, the child has suffered various bodily injuries and is unable to walk properly, prompting his parents to seek special medication for him.
"A friend called me and disclosed to me the plight of my son, prompting us to go for him to ensure he received specialised treatment from a reputable health provider," said the parent.
The County education department has ordered a probe at the school after the student's father reported the matter on Tuesday.
County Director of Education Annie Kiilu said a team has been assigned to investigate the incident, following the parent's complaint.
"The matter is under investigation to ensure justice for the student," said Kiilu in a text message.
The father said he has been receiving calls from the school administration after they realised the media was pursuing the matter.
"My child laid it bare on what happened to him to a senior education officer when the investigations were launched," said the parent.
The 17-year-old boy is reported to have been beaten on June 26, during a Kiswahili lesson, but the school kept the incident as secret.
The student was allegedly asked by the teacher to kneel next to the blackboard with his eyes exposed to the chalk dust, before being sent to the staffroom where he was assaulted as he cried to be spared.
"He was taken to the staffroom with itchy and teary eyes as a result of chalk dust and beaten for hours," said a witness.
School headteacher Ciira Kiragu has said he was not aware of the incident.
"The only students out of school are those who we have been sent home to collect fee balances," said the principal.
The matter comes when the Ministry of Education has ordered investigations at Nairobi School over the beating of a student allegedly by a prefect.