New KCC installs Sh150 million equipment at Kiganjo plant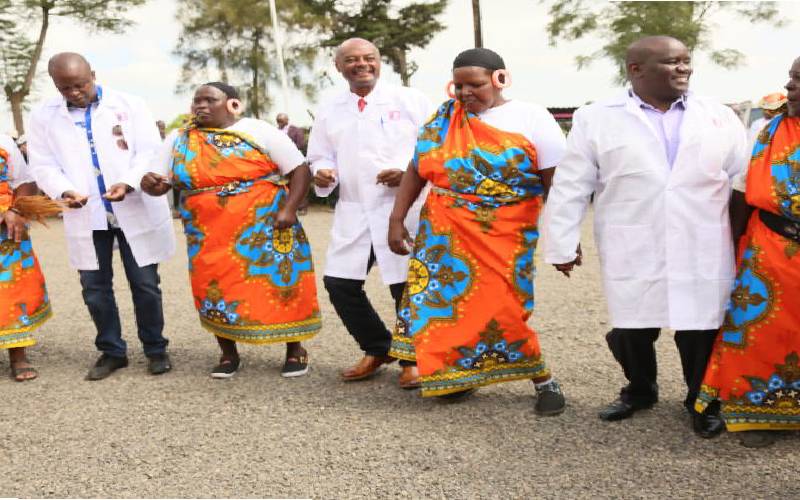 New KCC has installed Sh150illion ultra-modern equipment at the Nyeri Kiganjo plant under the modernisation programme.
Managing Director Nixon Sigey said the equipment was in line with plans to improve the farmers pay out from Sh 2.5 billion to Sh4.5 billion per year.
Under the modernisation programme which is being carried out across the country, the New KCC will spend Sh1 billion to procure new equipment, which had been installed in some processing factories.
"We believe that by the completion of the modernisation programme, the farmers will get a pay out of sh6billion which is a tremendous improvement," Sigey said.
He said the move would stabilise the dairy industry as the company hopes to reduce the cost of production which is a challenge for processors.
"We want to remain competitive in the market both in the country and in the region, and that is to ensure to the benefit of the farmers," he said.
Mr Sigey also noted the company was carrying out an extension programme run by farmers to increase production from 8 litres per cow to 15 to 20 litres per cow.
Kieni MP Kanini Kega who attended the equipment's commissioning said the government should subsidise power to the New KCC factories to help reduce the cost of production.
He said the modernisation will improve efficiency and increase capacity from the current 70,000 litres to 200,000 litres per day.
"While the farmers are being encouraged to try out improve their breeds to increase production, the government too must support the processors such as New KCC by giving them various subsidies in power, and inputs," he said.
He said the cost of electricity is high and accounts for 50 per cent of production and any efforts to boost manufacturing needs to address this issue.
As the Parliamentary committee Chairperson for Trade and Industrialisation, he said the milk prices paid up to farmers should be increased.
"The amount of milk should be paid at a minimum of Sh 38, because Kieni stands to benefit immensely from this equipment as dairy is our major cash crop," Kega said.
The MP said the New KCC should be funded to mop up all the excessive milk during gluts that lead to losses for farmers in the country.
"The New KCC should have funds to buy all the excess milk and turn it into powder, after which during low seasons and shortages, the milk can be reconstituted and sold. Also the milk should be part of the strategic food reserves for use during drought and disasters," Kega proposed.