MP gives evidence in land case with family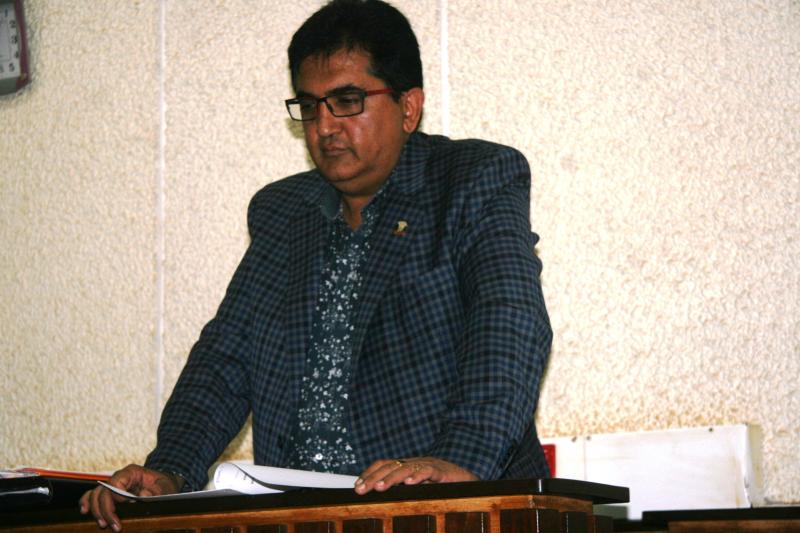 North Imenti MP Rahim Dawood (pictured) took to the stand in a 14-year-old land dispute with his constituents. The prime piece of land in dispute is located at Makutano township behind the MP's Blue Towers Hotel.
On Friday, the MP told Meru Chief Magistrate Hannah Ndung'u he was the registered owner of the land as of February 10, 2005 but had allowed the defendants to continue using the structures erected on the land.
The MP said there was an agreement between himself and the defendants dated September 8, 2009 stating they would vacate the land within 90 days of entering the agreement.
"The agreed value of the land was Sh3m. I had paid the defendants Sh20,000 as stated in the agreement and the balance of Sh2,980,000 was to be paid after handing over vacant possession of the premises," said the MP.
The court heard that it was also agreed that any party in breach of the agreement was to pay the aggrieved party Sh3 million as liquidated damages, which the MP was claiming from the defendants.
Mr Dawood told the court he was willing to pay the balance of Sh2,980,000 being the balance of the defendant's development. Former Municipality MCA Kiome Rimbere who is the nephew of the original land owner also testified in court and said the MP had approached him and asked him to help convince the family to sell him the plot.
Mr Rimbere said he later took Stephen and Margaret M'Mwitari to the MP's office in Makutano where he gave them Sh20,000 to convince the rest of the family to sell the land.
The former MCA testified that the family decided against selling and he relayed the same information to the MP. "He (Rahim) came with another idea to exchange his bigger Gakoromone market plot with the land in contention," said Mr Rimbere.
He said he took some members to the area to see the property but they still refused to sell.