Crisis continues in Murang'a as water company operation is paralysed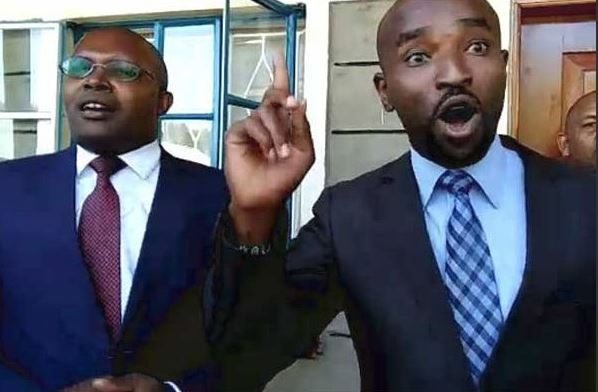 The battle over control of Murang'a Water and Sanitation Company (Muwasco) has intensified, with the county government seizing the firm's property.
And as as the standoff persisted yesterday, consumers of the commodity continued to suffer for the second day running.
Yesterday, Muwasco employees could not access their offices, as a heap of sand was deposited at the gate to the premises.
Governor Mwangi wa Iria ordered that property belonging to Muwasco be confiscated.
Chaos was witnessed in the town on Monday after employees of the company protested attempts by the county government to take over the firm.
Tension had been building in the company after Wa Iria replaced Muwasco chairman Peter Munga with Joseph Kimura in an acting capacity.
Last week, Kenya County Government Workers Union, which represents employees in water companies, said providers of the commodity were autonomous entities.
Illegal move
Organising Secretary Matilda Jebet said in Nyeri that the union was concerned about the illegal and unregulated takeover of water companies. They said that the only role that the county played was supervisory.
Ms Jebet said some county governments had overstepped their supervisory mandate by kicking out staff.
"It is retrogressive and against the water reforms for the county governments to operate water companies as their departments and micromanage every aspect," she said.