Rift over report on 'assault' of MCA in Arusha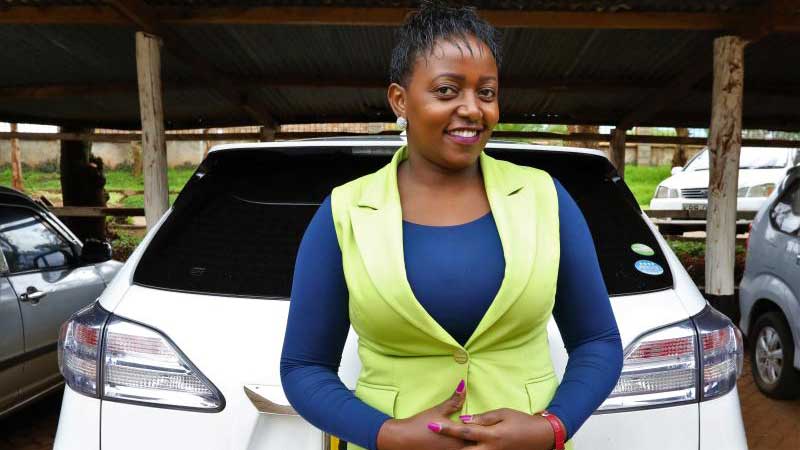 The county assembly voted to adopt a controversial report by the Powers and Privileges Committee on the alleged assault of a female ward representative in Arusha by her colleague.
The report, which has tabled in the House on August 22, 2018, by Majority Leader James Kanyugo, suggest there could have been an altercation between Kirimukuyu Ward MCA Anthony Ndagita and Magutu Ward representative Pauline Maina (pictured) on May 9.
However, the same the report said the testimony adduced by the committee was contradictory, making it impossible to establish what transpired on the day.
The committee recorded testimony from 12 witnesses, with each giving a separate account of the events that took place in Arusha.
"Honourable Pauline did not testify before the committee therefore we did not get her personal account on the events that transpired in Arusha and whether she was injured or not," the report noted.
Verbal exchange
But Ndagita testified, noting that there was a verbal exchange regarding settlement of the bill incurred. A scuffle ensued, but denied assaulting Maina.
During debate on the report, majority of the MCAs supported the report, among them Mukurweini West MCA Anatasio Wakabaire who said the committee had done a good job.
However, Aguthi Ward MCA Stanely Wakibia and Chinga Ward rep Kiruga Thuku opposed the report, noting the committee had failed to resolve the matter and the situation would lead to further divisions within the assembly.
The Chinga Ward MCA said the failure of the Powers and Privileges Committee to offer a conclusive finding on the allegations was transferring the problem to agencies outside the assembly.
"I will not support this report because of fear and intimidation," he said.
Majority Leader James Kanyugo called on the media to let the matter rest.