Constable Edward Manjalu held for seven days as police probe politician's killing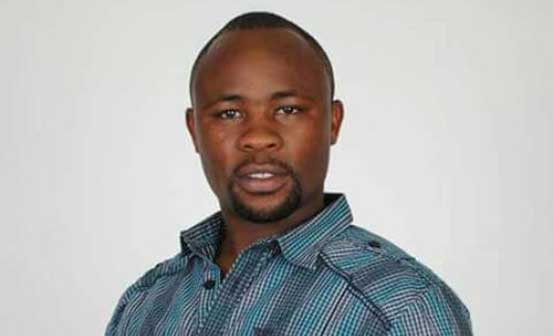 A police officer suspected to have shot dead a Lari politician on Sunday morning will continue being held in custody for seven more days.
A Kiambu court Monday gave detectives investigating the murder of William Mwangi seven days to continue holding a police officer.
Kiambu Principal Magistrate Justus Kiutuku Monday granted the request by investigating officer to continue holding Constable Edward Manjalu at Tigoni police station in order to continue with investigations.
The investigating officers had requested to be allowed to continue holding the suspect for ten more days but the court however granted them only seven days.
The Magistrate ordered the police to bring back the suspect to court on Monday for more directions.
Constable Manjalu who is the prime suspect in the murder was attached to the Flying Squad unit at Tigoni police station before his recent transfer to the Directorate of Criminal Investigation headquarters.
Detectives investigating the matter told The Standard that Mwangi, a building and construction engineer had two gunshot wounds in the head and hand.
Limuru Directorate of Criminal Investigations officer Mwenda Itheiba said several people have already recorded statements on the incident.
Mwangi, who unsuccessfully vied for the Lari Kirenga ward seat, was reportedly shot by the policeman at U-Turn Club on Sunday morning.
How to choose the right cloud solution for a business
Today, corporate leaders must confront their company's massive data workloads. They know that the cloud is the answer. But in the face of a growing list of competing cloud solutions, they're confounded by the same critical questions: