Murang'a Governor Mwangi wa Iria faces sanctions if he fails to answer Senate questions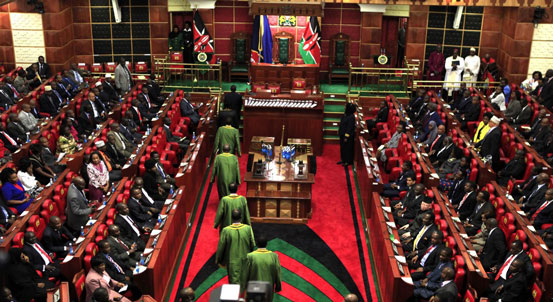 Senate Committee on County Public accounts and Investments has warned Murang'a Governor Mwangi wa Iria that he would face dire consequences if he doesn't cooperate during a scheduled appearance.
The watchdog committee Chair Prof Anyang' Nyong'o issued the warning citing the Constitution that demands County Governors to be accountable and consequently answer all questions during the committee sittings.
"I draw the attention of the governor to the Constitution and the relevant Acts of Parliament and warn him about the dire consequences of his intentions," he said in a terse statement released to the press yesterday.
Governor Iria was widely quoted in the press yesterday saying he would not respond to questions touching on past financial integrity quarries. "Issues that are being raised now in the Senate's Public Accounts and Investment Committee chaired by Prof Anyang' Nyong'o are the same issues that formed the substantive motion for my impeachment a year ago," he was quoted as saying.
Speaking at a press conference in Nairobi he blamed his tribulations on Muranga Senator and Deputy Speaker Kembi Gitura claiming the latter has instigated his previous six appearances before the Senate for political expediency.
According to Mr. Gitura there's need to further investigate the Governor's awarding of tenders without competitive bidding as required by procurement statutes.
Prof Nyong'o did not however specify any action that will be taken against Mr Iria should he remain defiant not to respond to renewed grilling over past allegations.