Man dies after hero father's burial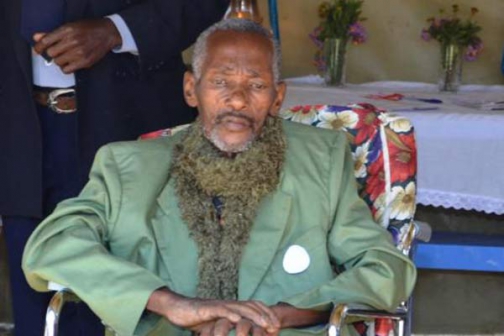 The family of a former Mau Mau freedom fighter suffered another loss after his son died a few hours after his funeral on Wednesday.
Moments after the body of Mwangi Njuguna alias Daudi Keru, 92, was laid to rest on his farm in Irigithathi village in Kieni, Nyeri County, his only son, John Njuguna, 71, and two other close relatives collapsed and were rushed to hospital.
Mr Njuguna was rushed to Consolata Mission Hospital in Mathari, Nyeri, where he passed on at around 7.30pm.
His father had been buried at around 2.30pm earlier in the day.
Njuguna received the news of his father's death last week while he lay bedridden in a private hospital in Nairobi and insisted on attending the funeral. He had accumulated a hospital bill of Sh400,000.
Throughout the ceremony, Njuguna sat in a wheelchair next to his father's simple white casket, which had been donated by the Nyeri County Government.
Kieni MP Kanini Kega also donated money towards the funeral although he was no in the country.
Due to his frail condition, the 71-year-old had difficulty communicating with relatives and clergy from African Independent Pentecostal Church of Africa.
Hellen Wacheke, his daughter, told The Standard that her father collapsed immediately after Keru was lowered into the grave.
"My sister and my aunt also collapsed but they were treated in a nearby dispensary and discharged after they stabilised," said Ms Wacheke.
"The hospital where he was had asked us to clear the bill and pay a deposit before he could be re-admitted. But now he is gone and we can only pray that God rests their souls in eternal peace," she added.
She said doctors diagnosed her father with low blood sugar.
"He passed on while we watched. We are confused and we are asking Kenyans, whose independence my grandfather fought for, to pray for us as well as help us raise the money for the hospital bill," she said.