Governors and Members of County Assemblies rows spell trouble for Mt Kenya region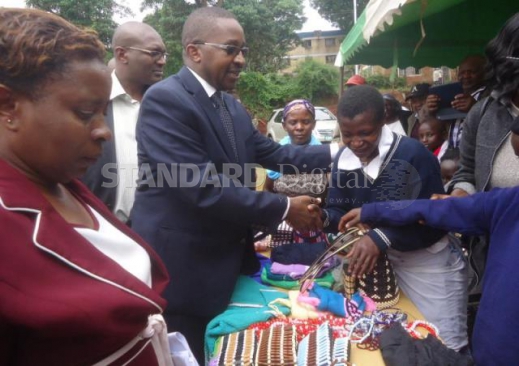 The strained relationship between governors and members of county assemblies (MCAs) in four Mt Kenya areas is affecting operations in the devolved units.
Governors are in dilemma over the persistent push and shove between the executive and MCAs over operations in the county governments.
The latest to be caught in the cross hairs of MCAs is Murang'a Governor Mwangi wa Iria who is said to be facing an impeachment.
The ward representatives are collecting signatures citing his alleged inability to run the county affairs and withholding financial allocations meant to facilitate their oversight role.
The Standard learnt that by Tuesday evening 33 MCAs had appended their signatures to the impeachment document as Iria's key allies questioned the motive.
Yesterday, Assembly Majority Leader Peter Kihungi said they were angry with the governor for "failing to consult other elected leaders in matters pertaining to development". Mr Kihungi said the assembly had enough grounds to take action against the governor. "We are pursuing gross misconduct and integrity issues which we feel have been compromised," he said.
Earlier, assembly sources said they were bitter with the finance secretary's alleged failure to remit Sh20 million in allowances and for always going against the budget. They were also upset with the governor for inspecting development projects in their wards without their knowledge. "We have been demanding remittance of Sh20 million, which the executive has withheld sabotaging activities of the assembly," said a source.
This is coming at a time when political differences between Mr Iria and Kigumo MP Jamleck Kamau have emerged. The governor last week threatened to sue Mr Kamau for alleged defamation after labeling recovering alcoholics at General Ihura stadium as a militia wing of the county government.
Kamau said legal threats by Iria would not stop him from criticising bad governance.
In Nyeri, the MCAs passed a revised Annual Development Plan but ruled out payment of Sh635.5 million in debts to its suppliers and contractors until the county assembly committee on finance verified the authenticity of their bills.
This is one of the recommendations adopted by the county assembly as it approved the revised plan. Finance Committee Chairman Paul Ngiria said his team had observed that there was no budget or strategy to finance the pending bills. "After analysing the debts, the committee is concerned that if the pending bills are paid with the 2015-16 budget there will be a deficit of Sh700 million," he said.
MOBILISE SUPPORT
The county government had projected it would collect Sh1.49 billion, however, the estimates were reviewed downwards to Sh800 million.
And Tharaka Nithi Governor Samuel Ragwa demoted his deputy Eliud Mate from the prime Finance docket giving him the less glamorous Public Services docket in what insiders claimed was as a result of a brewing row between the two.
Two months ago, Laikipia Governor Joshua Irungu was a troubled man after a section of MCAs threatened to impeach him.
The MCAs led by Umande Ward Representative Mwangi Maruga filed a notice of motion on July 29 which Assembly Speaker Patrick Mariru said met the constitutional requirements for impeachment.
In the motion, Mr Maruga accused Governor Irungu of gross misconduct and abuse of office among other misdeeds including violation of Public Finance Management and Public Procurement and Disposal acts.
Mr Mariru cleared the impeachment motion after a third of the MCAs signed the verification form.
However, some members, led by Githiga MCA Peter Thomi, contested the clearance and disowned their signatures claiming they were forged. That notwithstanding, Maruga managed to mobilise huge support from his colleagues largely drawn from Laikipia East sub-County.
But Irungu absolved himself of any malpractice and dismissed the motion. But, before the motion was discussed in the house, Irungu launched intense lobbying, which reportedly included taking MCAs to a Nyeri hotel to convince them to drop the motion.
There is uneasy calm in Embu where Governor Martin Wambora has been impeached more than once but was reinstated by courts. Nyandarua too has had its share of wrangles as Governor Daniel Waithaka and his deputy Waithaka Mwangi do not see eye-to-eye.
African renaissance is real
Current trends across Africa show that the continent has chosen the path of sustainable development based on genuine partnerships in trade and value-adding investment, not AID or conventional hand-outs.