The struggle to pick up the pieces after betting addiction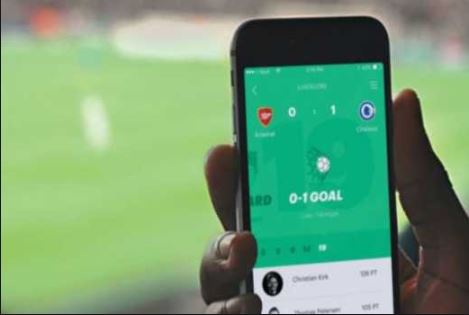 Samuel Wakhungu, a third-year Energy and Environmental Technology student is upbeat as he steps out of an engineering lab at Jomo Kenyatta University of Agriculture and Technology (JKuat).
For the past two weeks, Wakhungu has been working under supervision at the labs for his internal attachment to gain hands-on skills in design of energy generation technologies.
It is a demanding eight-week period for Wakhungu, who has to set aside a few hours every day to satiate a betting addiction he developed when he was still a high school student.
"I bet every chance I get. This morning before I reported for attachment in school, I placed a Sh500 bet on about five teams after studying games that are being played in Japan, China and other countries. I hope to pocket Sh5,000 by the end of the day," he says.
Wakhungu first gambled in 2014 when sports betting giant, Sport Pesa set foot in Kenya. He was a form three student on holiday when his friends shared their success stories with betting. Armed with by a smartphone his parents bought him, Wakhungu placed a bet with Sh100 and won Sh5,000 after he predicted seven games correctly. It is an experience he recalls to date.
"Looking back now, I think my betting addiction started when I was in high school after I won that Sh5,000. I was very excited and thought it was the easiest way ever to get money," he says.
The win also marked the beginning of gambling for the high school student who bet away what was left of his pocket money. The habit heightened when Wakhungu joined university where he had a lot of hours away from class to bet.
For years, he has been caught between a desire to quit betting and an even stronger urge to strike it big from betting. "I waste a lot of time on betting. I bet everywhere, even when I am in class. I stay up late just to bet and put up with exhaustion because I don't sleep enough," says Wakhungu.
He has tried to quit betting more than four times and slid back into the habit when he was pressed with immediate needs in school when he was faced with an urge to back Liverpool, a team he supports in international soccer.
Nevertheless, what keeps him hooked on sports gambling is peer pressure from friends who, he says, have big investments, thanks to years dabbling in gambling.
"I will only quit betting once I make a major breakthrough like many of my friends who own lots of properties they acquired through betting. My friend owns several rental apartments yet he is only a fourth-year student at Moi University. I too will get something big to show for the years I have been betting. Until then, I continue to bet," he says.
The most Wakhungu has earned betting is Sh27, 000 after he placed a Sh100 bet about a year ago. He has, on the other hand, lost up to Sh50,000 through what he attributes to fraudulent transactions by a popular sports betting firm.
Wakhungu epitomises thousands of other students struggling to pick up the pieces of college betting addiction that has been linked to depression, crime and suicide among university students.
Cases of students who gamble away their tuition fees, resort to crime to quench their thirst for betting and those who commit suicide when they lose everything in indicate that higher education institutions in Kenya are the hotbeds for gambling.
In fact, it emerged last month that betting was top on the list of most searched queries on search engine Google. Leading betting sites on Google's top August general searches included Bet 254, 22 Bet, Shabiki Power 17 and Odi Bet.
This was especially pronounced after Kenya Revenue Authority cancelled licenses of some 27 betting and gaming companies.
A report, University Students Gambling: Examining the Effects of Betting on Kenyan University Students' Behaviour, found that 78 per cent of students in tertiary institutions were engaged in gambling.
"Tertiary students have been identified as a high risk group because they have increased freedom at this age, are frequent Internet users and fall into the age group (18-24 years) where gambling peaks," reads part of the report.
Students waste time calculating how to place bets
In the report, that was published on the International Journal of Liberal Arts and Social Science, Dr Rachel Koross sought to find out the leading motivators of gambling among college students.
Of the 100 students who participated in the survey, 70 students, accounting to 70 per cent confessed they were driven by a need for money to go into betting while 15 per cent revealed they derived enjoyment from betting.
Ten said they started betting to kill boredom while only five of the students sample said they engaged in betting for a combination of all these factors.
Dr Koross, who conducted the study at the University of Eldoret, also examined the amount of time students spent thinking about gambling, whether they used any upkeep money to bet and whether or not they had used their winnings for entertainment.
The researcher also sought to know the number of students who had ever considered self-destruction or suicide in the event they lost the bet.
Fifty students of the 100 said they found themselves thinking about gambling very often while 30 said they thought about betting often. A paltry five students said they never thought about gambling. "These findings indicate that students can spent much of their time thinking about bets, how to match them so as to win at the expense of school work and assignments," reads the report.
The report also found that a majority of them return as soon as possible so as to win back or win more, a habit that has been said to lead to addictive gambling.
Betting money nurtures extravagant living
Some 96 per cent of the students interviewed revealed that they had used the money from the bet wins for alcohol, smoking and having fun with friends.
"The findings indicate a relationship between betting and debauchery among university students in Kenya," read the report.
Maalim Yusuf, who graduated from Kenyatta University in July after years of betting, says money from betting hardly goes into good use. "The money never stays. I remember the day I won Sh3,000 when I was in second-year in school and all I did was take my friends to town for a nice meal and bought clothes with the remaining amount," says Yusuf.
Yusuf was a freshman at the university when his roommate introduced him to betting. The most he has won in the five years of betting is Sh5,000.
Ronald Juma, Pwani University dean of students says students who bet are likely to waste the money they get from winning the bets. "Gamblers never plan for the money. And money that isn't planned for is hardly put to good use. Most gamblers end up losing both their investment and winnings, if at all, altogether," he says.
How students live in debt
Yusuf says he has been listed on the Credit Reference Bureau (CRB) for defaulting in payment of loans he took from several lending institutions.
"I have borrowed from everyone. Mention any mobile lending application and I have an outstanding debt from amounts used to finance my betting addiction. Now I can't borrow anymore because I have been listed on CRB," he says.
He admits to lying to his parents severally when he needed money to place a bet. "I know many students who conned their parents and used the money to place bets. I often lied to my parents that I needed money to print out notes or some other made up needs when all I needed was money to bet with," says Yusuf.
In her study, Dr Koross established that 81 out of 100 students borrowed money or sold something so as to finance gambling.
Only eight students said they didn't borrow money to bet with. Moreover, when asked if they have ever used their up keep money or school fees to bet, 30 students stated that they did so very often and another 35 students said they often used their tuition money to bet with.
"This is a habit that is evident in most universities where students have been reported to have missed exams or dropped out of college because of nonpayment of fees after betting their amounts away," reads the report.
How to escape from the jaws of betting addiction in college
Loice Noo, a city-based psychologist and Pan African Christian University dean of students has handled cases that paint a grim picture of depression caused by betting addiction in university in universities.
Noo says betting addiction arises from the win-lose nature of gambling where instances of winning motivate gamblers to move forward, placing more bets with the hope of winning huge amounts of money.
"At the moment, I am handling the case of a university student who has a debt amounting to Sh4 million after he placed a huge amount hoping to win hundreds of millions of shillings. The student has gone as far as lying on social media that he has a heart disease to rally for funds to settle the debt," narrates Noo.
The psychologist warns that gambling addiction is difficult to get out of without professional help. She urges gamblers to seek help when they discover the following changes in their behaviour.
When betting pre-occupies your thoughts.
When you abscond your duties to bet.
When you use money meant for other requirements on betting.
Noo, who runs Ultimate Care Links - a counselling facility, urges youth engaged in betting to monitor their behaviour to ensure that their betting isn't getting out of control.
It also helps that one recognises that they have a problem after which they are encouraged to seek professional help and to talk to people who understand them.
Maalim Yusuf, a student who reveals he has been blacklisted on CRB says the listing on the clearance agency is a blessing in disguise. "I am clearing myself from CRB because I might be tempted to borrow again. This way, I will only bet with extra money," he says.
He adds: "But I can't promise that I will stop betting any time soon. All I can do is control myself."
At Pwani University, students are warned about the dangers of betting through clubs and societies and on orientation day when they report to school in their first year. Pwani University Dean of Students, Ronald Juma, says the university's guiding and counselling department handles cases of students who seek counselling when they lose money through betting.
He says universities need to do more in terms of creating awareness.
"It is time that we included issues concerning betting as part of the university curriculum. This could be covered as a common course to all students," says Juma.