It's almost August, the official start of Summer Bunny season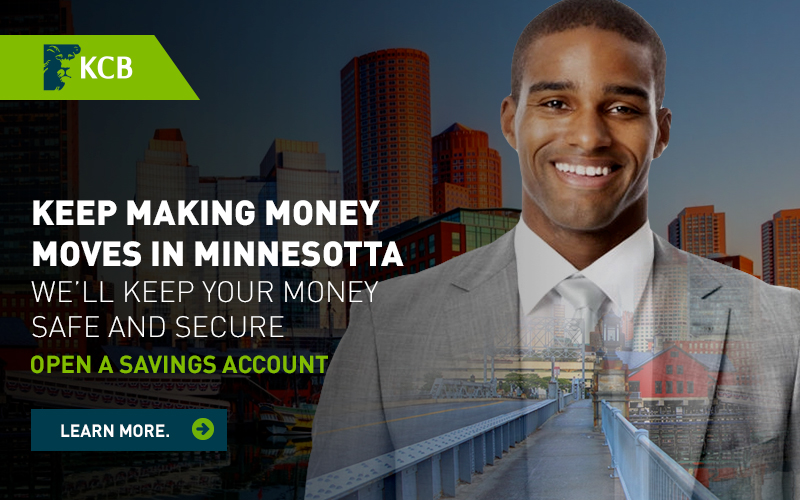 Well, time to remind our long lost relatives living abroad on the art of guarding shins and ankles against village mongrels. Oh, do we have a new village path? They'll want to know where it leads. Never mind those village paths have been here for generations.
I'd expect they'd be full of 'Breaking News', especially the group from UK. An endless load of crappy hyperbole from The Trump visit to the UK. The Queen (yes, the Queen has always to feature) made a bash like 'you wouldn't believe!'.
"….you shoulda' seen the Beast".
"….a little over a mill-iiiion soldiers had to line our highways".
They conveniently forgot the ageless village paths and London highways became our highways.
I'll tentatively sip at my hot porridge, poke at the fire for more blinding smoke, and wait for their American counterparts. You'd think the crowd from UK is irritating, but the cousins from The States takes the Sim sim cake.
"……Bruh, wharra' these?" They'll ask, squinting through the smoke and fingering roast cassava.
"…I don' do these kinda' calories, man".
I shall awaken the spirits of Dedan Kimathi in silent prayer, as I pray for the gift of self-restraint. Perhaps, I should learn from my grandmother, it's her kitchen, and this is her blood. Normally, Grandma would shoot from the hip, tell it as it is, but on their first few days, she indulges them.
But, then, her visiting blood seems keen to muddle what's left of her blood in my blood. The other part is mostly full of irritation.
Sometimes, I think she feeds them these traditional roast stuff on purpose. She wants to see who gets a running stomach. Or, rather, who doesn't. A running stomach in the middle of a dark night is her subtle way of reminding them her semi-permanent house is still semi, literally. Half-done.
Last year, Aunt Texas - we refer to my aunt thus. She was the first to move to Texas, USA, a decade back, and subsequently 'opened up the States' to my clansmen. She had a career in banking and finance. Aunt Texas had been blessed with an enterprising gift, and had bullied all the relatives abroad into some sort of Chama - a Chama in the diaspora.
I later heard, with amusement, how she had hijacked Thanksgiving Dinner after their visit the previous year and turned it into a 'KCB Bank's Conference'.
She had invited them all too her ranch in Texas, and naturally had to make a toast, or some kind of speech. She had even flown her daughter's family from the UK, and son's family from Minnesota, for the holiday. Instead of the usual gratitude-speech for family, love and whatnot, she had launched into KCB Bank's then new product that would help them build their grandmother a decent home in the village.
The roast turkey is like a mountain on the middle of the table. Everyone is figuratively dying of hunger - they had spent most of the laboriously making shapeless Chapatti, Matoke, Ugali and an assortment of Kenyan vegetables dishes.
"We all visit Kenya every year. What have we done in that village, besides going to dump our old clothes and bling - she had pointed at her daughter with a steak knife - we need to improve the life in that village. You can ball all you want here, but lazima mwisho turudi ucha".
I imagine some uncomfortable fidgeting at the dinner table. She can be commanding.
"KCB Bank have a TUUNGANE CHAMA account, that can enable us build a decent house, bring power and water to the village. Just little contributions every month as a Chama, we shall enjoy these benefits"
One of my nephew's iPhone had rung - she had reached across, grabbed it and flung it towards the kitchen. I wasn't there, I imagine so. Aunt Texas is the type to do that. She had been a no-nonsense Deputy Head at the local high school in the early years.
"We just need an opening balance of 10k - which your Uncle and I shall provide - so start making arrangements for contributions. Everyone here who's working is a member. No excuse. TUUNGANE CHAMA has no minimum operating balance, has a competitive interest on savings, and we shall have access to internet banking 24/07. Ata watu wa UK, mtatuma tu pesa kwa account using the KCB App in your phones".
This was a reference to her daughter from the UK. She had a penchant for depressingly expensive designer clothes and jewelry. I guess she had fluttered her long eyelashes and mumbled something about her soup getting cold.
"Besides, watu wangu, next year we shall be eligible - as a chama - for the Diaspora Travel Insurance when we next visit the village. If the plane decides to vanish into thin air like it happened in Malaysia, at least mtakuwa na Insurance. Si kama hapo mbeleni".
"Mum" Kim, her son from Minnesota. "We haven't even registered any group, yet".
"Leave that to me" She says. "I've learnt KCB Bank shall facilitate registration of non-registered Chama's or Investment groups in Kenya. And, no, don't touch that chapati. Let me finish - am saving the best for last".
Aunt Texas was fond of using the phrase 'the best for last'. I've heard it over the years in speeches she gave at family gatherings.
"In a few years, we shall have ability to access TUUNGANE CHAMA INVESTMENT LOANS. Wait for it, up to 8 times our savings. As much as we want. Imagine the projects we can do with such funding! They have a maximum loan limit of 50 million shillings!"
I imagine she had said that '50 million bob' part with the raised, Tony Braxton-baritone voice she would use when announcing The Student of the Year during her teaching days. And she had every right to: that's an amazing deal to pass by! Even her skeptic designer-clad daughter had perked up her ears.
Perhaps, skipping the latest Rihanna fragrance would be worth it.
A few months after the dinner, work had slowly begun in the village. The Chama in the Diaspora - as they called it - had started building a semi-permanent house for Grandma. It had made her eyes glow. But she loved to tease them about it. When she talked to Aunt Texas on my phone, she would tell her she had moved into the half-built structure with her goats!
So, here we are. The crème de la crème of our family is nibbling on roast cassava.
Our dear beloved Summer Bunnies have to remember the ancient village path to the pit latrine 'a few miles' South East of the compound. And, most times, cellphone batteries have long died during the day taking selfies with the livestock.
And, no. I won't be woken up in the dead of night to escort grown people who had lined up to watch The Beast in awe, middle of London.
We have real beasts here, in the dark. But we don't fear them. The only thing we fear is God, and hot porridge.
Why foreign workers earn more money
There has been a lot of talk lately about the differences in earnings between expatriates and local employees, especially in the NGO sector.