Ban on quarry mining shrinks jobs, stalls projects in Mandera County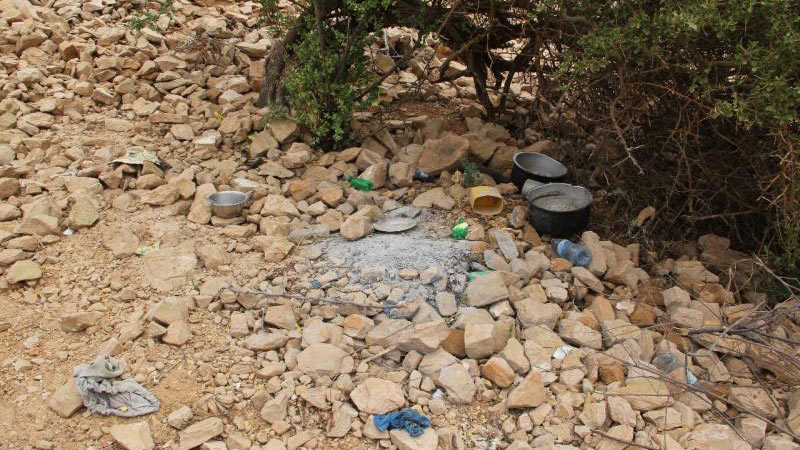 Truckloads of building blocks and concrete once snaked their way out of the busy quarry as stone crushers pit their minds against the rocks.
Today, the songs, whistles and sound of mallets crushing stones that used to welcome one to the mines have been replaced with silence.
The quarry workers fled the areas on May 4 when the national government imposed a general ban on the business, a decision that saw workers leave behind their property as they raced against time.
The ban was imposed after four stone miners were killed at Shabiri-Fatuma quarry by suspected Al Shabaab militants.
But it has now left many people poorer and increased the cost of investments, with several public and private projects coming to a halt.
Mandera Building Stones Company proprietor Salah Ali says he has been counting losses since the ban was imposed.
"I had orders to deliver and the ban has really affected my business. Paying fees for my four children in secondary school and even putting food on the table has been a great challenge," says Ali.
He says on a good day, 50 trucks would leave their quarries each carrying building stones and concrete worth Sh21, 000.
Quarry chairman Hery Ongoro's wife Beatrice says life has been unbearable since her husband was charged in court and remanded at Mandera GK Prison for participating in a demonstration.
Ongoro and his colleagues were protesting against the ban but were arrested on May 21 and charged with creating a disturbance in a manner likely to cause a breach of the peace.
Businesses closed
And now without building stones from the quarry, hardware shops, transporters and companies that manufacture cement have either closed shop or are also making losses.
Mandera Governor Ali Roba says it will be difficult for the county to contribute effectively to the Big Four agenda if the ban is not lifted.
"The ban is a reckless statement that is now causing the locals pain and suffering," says Roba.
He says the county government used to collect Sh1, 000 from trucks per trip and Sh200,000 for quarry licences. But now this revenue tap has been closed. Revenue collected as a result of building plans approval has also dropped.
Quarries in areas such as Mandera town, Ramu, Bannisa, Kotulo and Shimbir Fatuma have been supplying red building stones to Wajir and Isiolo counties.
Governor Roba says apart from the ban, skilled workers have also fled the county due to insecurity.
A hotel being built by the county government at Sh290 million stalled after 90 per cent of the work of phase one was done and the cost is likely to increase due to lack of skilled workers.
In December 2014, 36 quarry workers were killed in Koromei area, about 14km from the Somalia border. In July 2015, militants struck a residential plot in Mandera town and killed 14 quarry workers.
Interior Ministry's Spokesman Mwenda Njoka told Saturday Standard there is a multi-agency security team working to secure the entire region.
"The ban can be reviewed once the entire region is secured. We know the ban has an impact on the area's economy but security for the people comes first," he says.