Kenyan Hoteliers mourn Kenneth Matiba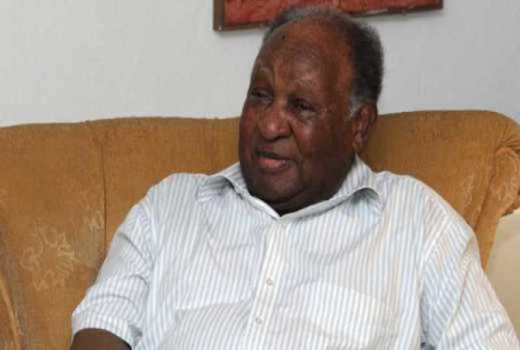 MOMBASA, KENYA; The Kenyan tourism fraternity has joined the rest of Kenyans in mourning the death of Mr Kenneth Matiba.
Kenyan Tourism Federation (KTF) National chairman, Mr Mohamed Hersi in a statement availed to The Standard said that players in the hospitality industry expressed their heartfelt condolences to the family of the late Kenneth Matiba.
'' While most of Kenyans know him as a politician and liberator, we in the hospitality industry consider him one of our own in the hotel industry through the once prestigious Alliance Group of Hotels,'' Hersi said.
He went on to add that when few African entrepreneurs ventured into the hotel industry in early 70s, Mzee Matiba did and his Alliance Hotels helped build Diani into a world class destination.
''Many of us in the hotel industry had the honour to intern at the Alliance Hotels which was a force to reckon with in the good old days,'' Hersi who is also the Chief Executive Officer of Sun Africa Group of Hotels said.
Hersi added that Matiba is also remembered for playing a major role in football when Harambee Stars ruled the region not to mention numerous occasions when he scaled Mt Kenya.
'' He made climbing Mt Kenya look like a simpler task of walking to a mall next door,'' Hersi said.
Hersi said that Matiba and the likes of the late John Michuki, Simeon Nyachae were people who made civil service admirable where self-discipline was no negotiable.