Builders say Government red tape driving up housing costs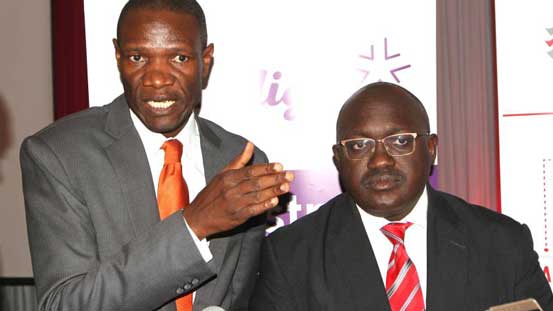 NAIROBI, KENYA: Delays in Government approvals are exposing real estate developers to huge interest repayments, whose costs they are passing on to customers.
Home Afrika Chief Executive Dan Awendo, whose firm specialises in property development, said yesterday approvals from both national and county governments before and after building take up to five years in some instances.
"To get this documentation is usually very difficult. It is not something you can go and pick online like other markets will do. That alone poses a risk on how quickly you can get to the site and start developing your project," said Mr Awendo.
He was speaking at the Second Annual Real Estate Investor Forum organised by Genghis Capital and Paradigm Projects in Nairobi.
He said sometimes it takes up to two years to get approvals to start construction alone.
Developers require certificates of change of use and certificates to approve the structures being developed, among other documentation.
Once construction is complete, they also require a certificate of occupation before leasing or letting the buildings out. In other cases, explained Awendo, even after developing, by the time the investor is able to deliver sub-leases to the bank or buyer, three years have gone by.
He gave the example of Home Afrika's 82-unit housing project in Migaa, which he said suffered a documentation delay that left the completed project lying idle.
Occupational certificate
"We could not transfer the units to the owners because we could not get an occupational certificate from the county government two years after finishing the project," he said.
Such delays expose investors to higher interest rates since delayed approvals mean the completed projects are not generating returns to service loans.
During the forum, developers said with such delays in mind, they priced houses a little higher to shield themselves from increased expenses.
"That is a risk most developers are not able to stay with because every day is a ticking interest, especially if you took debt to build," said Awendo.
Genghis Capital and Paradigm Projects unveiled a home ownership solution dubbed Home (Home Ownership Made Easy) during the forum. Genghis Capital Chief Executive Geoffrey Gangla said the solution would allow home buyers to obtain a long-term purchasing facility from the developer at favourable credit terms.
"Home is an innovative solution that addresses the inter-dependency between developers, investors and buyers, allowing more people affordable home ownership," said Mr Gangla.