Ekeza Sacco at the center of real estate scam folds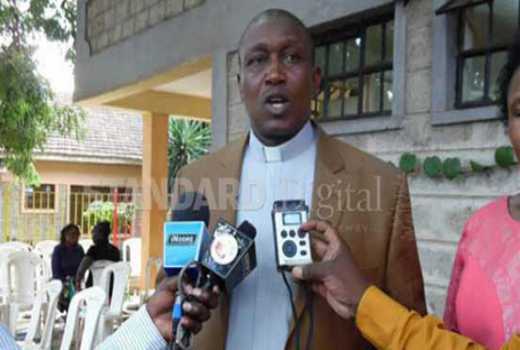 NAIROBI, KENYA: A savings and credit co-operative society at the centre of a housing scandal last year has been deregistered.
The announcement on Ekeza Sacco's licence being revoked was made on Friday by Commissioner for Co-operative Development Mary Mungai.
In a gazette notice, Ms Mungai asked those aggrieved by cancellation of the sacco's licence to appeal to the Cabinet secretary in charge.
However, the commissioner did not state what they found out during their investigations. Mungai only said the co-operative society no longer serves its purpose.
"Inspection was ordered by this office under section 60 and found that Ekeza Sacco Society had failed to meet its objectives," the notice labelled MR/ 4187405 reads.
It continues: "I order cancellation of the registration of the said society under section 61(1). Any member of Ekeza Sacco Society aggrieved by this order may, within sixty (60) days from the date this order is published in the Kenya Gazette, appeal to the Cabinet Secretary responsible for Co-operative Development."
Bishop David Ngari, chairman of Ekeza Sacco and Gakuyo Real Estate company, came up with a Sh3 billion deal which involved 7,000 Kenyans.
To join the housing scheme, prospective home buyers were required to deposit a minimum of Sh10,000 as booking fee.
Start saving
Once this was done, they would start saving with the sacco continuously under the scheme christened Gakuyo Zero Deposit (G zero D) programme.
However, when thousands of members were expecting to receive keys to their new homes following a promise by the housing firm last year, it turned out to be a red herring.
None of the houses were ready and a meeting between Mr Ngari's team and the frustrated savers, who had been charged Sh500 for a bus ride from Nairobi, did not happen.
Ruth Wairimu said she was excited about the project. She had learnt about it in a radio advert and she was attracted with the prospect of owning a home at an easy payment schedule.
But a year after registering with Gakuyo Real Estate and continuously saving through Ekeza Sacco, all she has had is three site visits. One of these visits was to Kamulu in Machakos County, where the firm had supposedly acquired land but was yet to start constructing houses.
"That place is a desert , there is nothing," Wairimu told our sister television channel KTN News. She was boiling with rage following the broken promise last year.
During the last site visit to Murang'a County, on March 25, 2017, Wairimu and other savers demanded they be refunded money paid as booking fee and savings. They felt there was no hope of ever getting their homes as promised.
Her nightmare was shared by many other prospective homeowners, who also lost millions in the deal.
But Bishop Ngari, also known as Gakuyo, denied conning people. Instead, he claimed his political detractors were out to soil his name.
"There are people who are working tirelessly to paint me as a criminal in order to bring my church and businesses down," said Ngari.
"I am a man of God who fears and follows his teachings. I have not stolen anything. My hands are clean. I am the manager of Gakuyo Real Estate and Ekeza Sacco and the rumours going round are nothing but a plot to finish me," said Ngari.