Allow the well-to-do get the commercial Covid-19 vaccines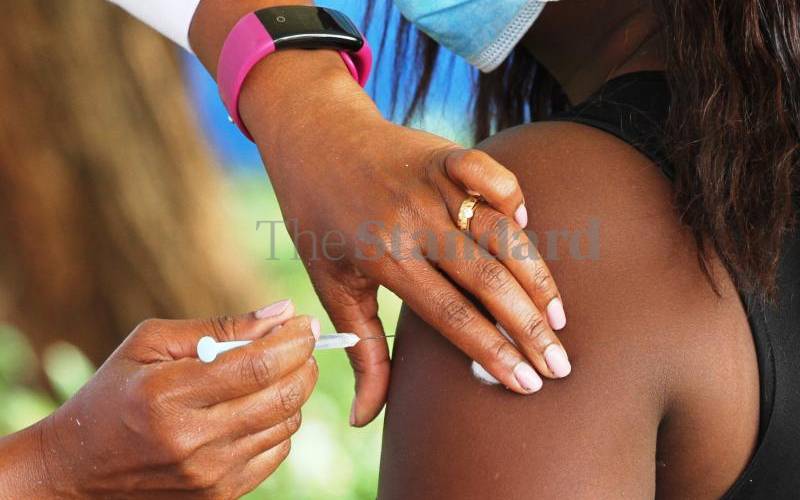 I had the chance to be vaccinated against coronavirus in mid-March when Kiambu Governor James Nyoro also got the jab, but I was not. I was at the county headquarters when the governor and his staff left for the vaccination at nearby Kiambu level five hospital.
I regretted not joining them that night, but as President Uhuru Kenyatta said while launching the drive, I was not ready or willing to be vaccinated. Many other Kenyans held a wait-and-see attitude and vaccination centres were virtually empty as Ministry of Health officials urged them to take the jab. By the time I made up my mind, most people appeared to have also realised the vaccine was good for them and the rush was on. People travelled far in search of the life-saving vaccine.
My hunt for the vaccine started at the Kiambu level 5 hospital on a Monday morning. At the hospital, those waiting for the dose, mostly senior citizens, were in their hundreds. I did not get the jab. The next day, I mulled over 'tying a cockerel on my leg' for it to wake me up for a city vaccination centre drive, but a friend suggested that I get the jab next day, at a sub hospital about 10km from my home.
Early the next morning, I was at the sub hospital where I would spend the whole day and not get vaccinated. Eventually, I was vaccinated but that's not the point I want to make.
At the sub county hospital's car park, there were many big cars, whose owners I believe did not know the facility existed until they were told vaccination was going on there. I am sure many had to ask for directions. I am sure is the situation in many other rural city health facilities.
Many well-to-do Kenyans I am sure even tried and maybe in some instances succeeded in bribing their way to the front of the queue. This is why I support importation and administration of commercial vaccines. Many middle and upper class Kenyans can afford commercial vaccines if the price range of the short-lived Sputnik vaccine was anything to go by.
Allowing those who can afford the commercial vaccine at the comfort of their preferred health institutions, would release the free AstraZeneca vaccine (and others) to those who cannot pay. This way, more Kenyans would be vaccinated and we just might keep Covid-19 at bay.