Banks struggle to shake off Covid-19 effects as profit dips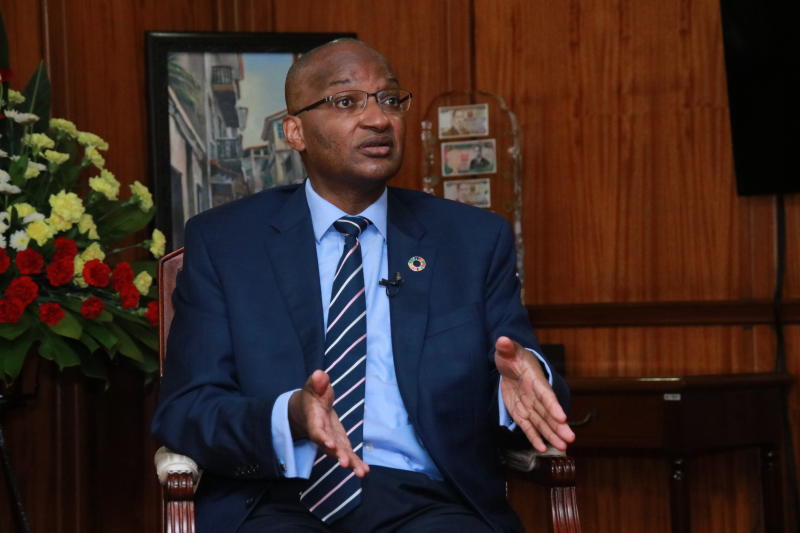 Banks started the year on a low note after their profitability declined by close to two-fifths in the first two months.
Data from the Central Bank of Kenya (CBK) shows that banks' profit before tax reduced to Sh15.3 billion by end of February compared to gross profit of Sh24.7 billion that the lenders made in the same month in 2020.
This was the lowest profitability in more than five years and indicates the extent to which Covid-19 continues to ravage commercial banks' bottom lines.
Paul Mwai, chief executive of AIB Capital investment bank, said with the end of the CBK-supported loan restructuring programme, banks might have been forced to provision for most of the credit.
"The fact that Central Bank had given people the opportunity to renegotiate or reschedule their loans can disguise the reality of loan provisioning or delay the inevitable," he said, adding that banks seem like they have been putting off taking tough measures on the pending credit.
Although their loan books have continued to grow despite the pandemic, banks have also continued to grapple with increased bad loans as borrowers negatively impacted by the Covid-19 outbreak struggled to service their loans.
During this period, non-performing loans (NPLs) – loans that have not been serviced for more than three months – surged to Sh444.2 billion, or 14.5 per cent of the total loans, technically known as the NPL ratio.
This was an increase from an NPL ratio of 12.7 per cent in the same month in 2020.
An increase in NPLs has forced banks to put aside substantial cash as insurance against possible defaults, thus reducing their profitability.
The loan repayment holiday that saw banks freely restructure loans valued at Sh1.31 trillion has since ended, which means that banks will have to flag any abnormal loan and provision for those that have high risk of default.
Because the economy is yet to return to normalcy, borrowers in sectors such as aviation, hotels, travel and tours, transport and entertainment are struggling to service their loans.
Unemployment levels, although they reduced in the third quarter, are still higher than before the pandemic.
There was hope that the economy would pick up in the first quarter of 2021, with most bank CEOs in a Central Bank survey expressing confidence of recovery owing to the re-opening of business and the rollout of the Covid-19 vaccine programme.
But this seems to have been dashed by the government's decision to enhance the containment measures due to increasing infections.
Under the new containment measures, five counties – Nairobi, Nakuru, Kiambu, Kajiado and Machakos – have been declared a high prevalence zone, with movement into and out of the region prohibited.
Moreover, the curfew has been moved to between 8pm and 4am unlike in the rest of the country where it runs from 10pm to 4am.
Pubs and all entertainment joints have been closed while restaurants are only be allowed to sell takeaways.