Call to lower electricity tariffs for water firms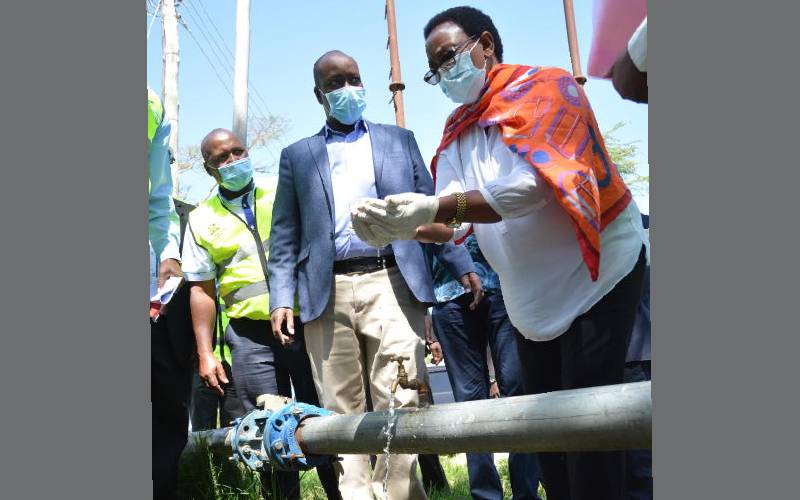 The Government has been urged to lower electricity tariffs charged to water services providers by Kenya Power.
According to Nakuru Governor Lee Kinyanjui, water companies across the country were currently facing a financial crisis due to high electricity charges exacerbated by effects of Covid-19 pandemic.
The governor, who also chairs the Urban, Planning and Housing Committee in the Council of Governors (CoG), called on Cabinet Secretary for Water Sicily Kariuki to engage her counterpart in Energy to have the tariffs reviewed.
Speaking after touring offices of the Naivasha Water Company, the governor welcomed the ongoing project to supply water to the Industrial Park in Mai Mahiu.
"Before water is supplied to the Industrial Park, we should make sure that residents of Naivasha, who for years have suffered from water with high levels of fluoride, benefit," he said.
On the Malewa dam, he said that the county full backed it, noting it would address the issue of high fluoride.
This came as members of the Lake Naivasha Riparian Association who for years have opposed the construction of the Sh35 billion dam changed their stand.
According to the association chairman Mark Kariuki, although the dam would have some effects on Lake Naivasha, the economic gains outweighed the losses.