Cheap sugar imports killing Kenyan millers, KNASFO claims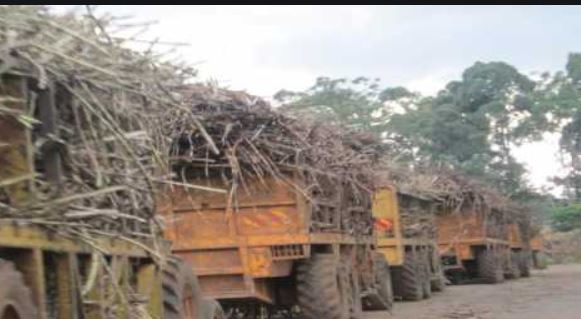 Sugarcane farmers have demanded for immediate implementation of sugar import regulations to end smuggling of the commodity from neighboring countries.
The farmers have singled out the country's porous borders as the main source of the flooding of the local markets with cheap and illegal sugar.
They have taken issues with some of the Common Market for Eastern and Southern Africa (Comesa) member countries for abusing the Rules of Origin to import sugar from Brazil then proceed to export to Kenya.
Michael Arum of the Kenya National Alliance of Sugarcane Farmers Organisation (KNASFO) said the dumping of sugar had reached a crisis level, leaving local farmers with no market for their produce.
"Despite the fact that Kenya has ratified a continental free trade area agreement that allows free movement of goods between the African States, illegal import of sugar is now getting into crisis levels," said Arum.
"As we speak, millers remain stranded with bags of sugar in their warehouses as cheap imports from as far as Brazil, Australia and Indonesia find their way in the country disguised as sugar from the Comesa States," he added.
The official on Tuesday called on the Agriculture Cabinet Secretary Peter Munya to introduce regulations that will protect Kenyan farmers from unscrupulous traders exploiting porous borders to import the commodity.
KNASFO chairman Saulo Busolo while lauding CS Munya for gazetting the Crops (Sugar) (General) Regulations 2020, said the guideline failed to capture the issue of import.
"Import remains the elephant in the room and must now be napped in the bud to make cane farming a viable undertaking," he said.
The officials said the high cost of production has made it difficult for locals to compete with the cheap imports from neighbouring countries.
They said some unscrupulous millers had resorted to importing sugarcane from Uganda and other countries.
The officials pointed out that the low capacity of the local mills has also pushed over 40 per cent of cane farmers in the Nyando sugar belt to abandon the crop in favour of other alternatives.
The concerns come barely three months after stakeholders from Western Kenya raised alarm over illegal importation of sugar.