Uganda police storm Kenya island, confiscate fishing gears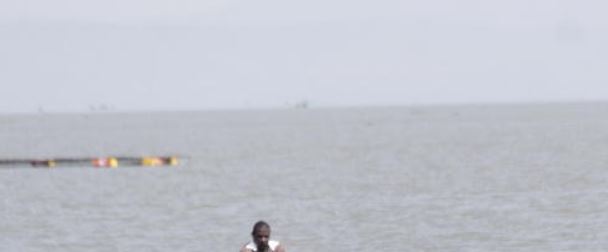 Ugandan police officers stormed Kenya's Sumba Island in Lake Victoria confiscated boat engines and fishing nets from local fishermen.
The distraught fishermen said the Wednesday's mid-morning operation to seize their gears got them unaware.
Ugandan security officers were said to have been angered by local fishermen's move to continue fishing in foreign waters with illegal fishing gears.
Bunyala Sub County director of fisheries Shadrack Kimani confirmed the incident. He noted that provincial administration would have to intervene with a view of ensuring the five engines that were seized plus a number of plates are brought back to the fishermen.
He regretted that whenever the police officers from Uganda confiscate the engines and nets, they ask for between Sh40,000 and Sh50,000 before they release them.
"When you confiscate the boat engines that means the fishermen cannot carry out their daily fishing expedition, we are going to engage the provincial administration to assist in recovering the engines and nets," said Kimani.
There are at least 350 Kenyans residing in Sumba Island who depend entirely on fishing. Last year residents of Sumba urged the Kenyan government to put up a police post and have the flag raised daily to remind all that the island was in Kenya.
This was after Ugandan maritime officers unsuccessful tried to arrest the local fishermen in Lake Victoria on the ground that they were using illegal fishing gears.
The officers had to shoot several times in the air to scare away irate local fishermen. According to the chairman of the Mabinju Beach Management Unit (BMU) Francis Nyongesa, the Ugandan police told them to give them Sh50,000 and get back the engines.
"They are concerned about money, where are we going to get the Sh50,000 they are asking when we don't make such big money?" posed Nyongesa.
He reiterated that there was a need for the flag to be raised and police station put in Sumba Island. "Lack of station and Kenyan flag is disadvantaging to us because the Ugandan police officers can walk in of the island carry out the operation and leave," the Mabinju BMU chair said.