Kin of British seaman to be paid for EABL shares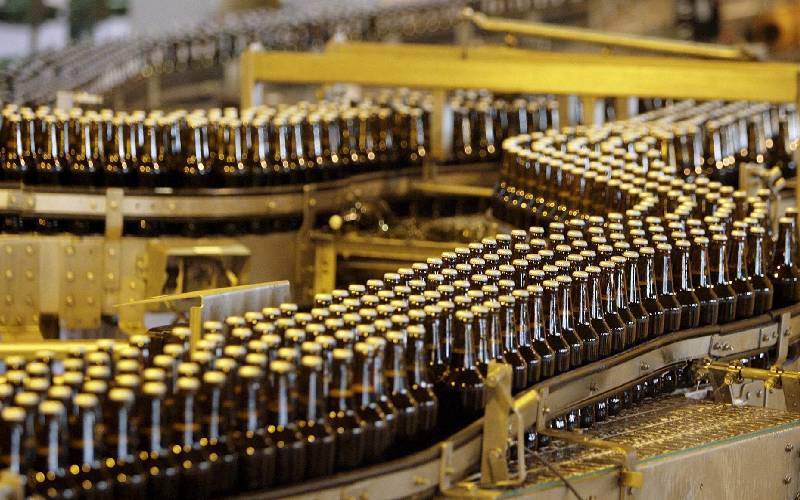 A wealthy British naval officer who also represented Kenya at sailing in the 1960 Olympic Games was robbed of millions of shillings after his death.
Lieutenant-Commander Anthony Williams Bentley–Buckle, who was fondly known as BB in the military, had huge investments in Kenya including nearly 100,000 shares of East Africa Breweries Limited at the time of his death in May 2010.
Williams' family only came to learn of his shares long after his death. To their surprise and bewilderment, they were informed that the shares had been sold.
The officer's son and daughter then filed a lawsuit against Suntra Investment Bank, and Custody and Registrars Services Limited and set out to prove that their father could not have possible sold the shares.
On May 30 this year, High Court Judge Mary Kasango ruled that the sale of Williams' EABL shares was fraudulent.
"The defendants shall equally restore to the plaintiffs the 99,100 East African Breweries Limited shares of Anthony William Bentley-Buckle (deceased) within 90 days from the date of this judgment," Justice Kasango ruled.
Nicholas William Bentley–Buckle, who works as a yacht broker in Hampshire, UK, and his sister Deborah Mary were granted Sh28 million in damages, besides the restoration of the shares whose current value is nearly Sh20 million.
Identify assets
"On the passing away of his, and his sister's, father, Nicholas began the process of identifying assets of the deceased. On perusing the deceased's documents, he and his sister found out that the deceased was an owner of EABL shares, amongst others," court documents show.
It was at this point that the siblings reached out to Nairobi-based Custody and Registrars Services Limited, which was in charge of record-keeping for the brewer.
The firm informed Nicholas that his father's shares had been immobilised and subsequently sold in 2007. Until 2012, share certificates existed in hard copy before the directive to digitise, which ensured that their owners could have them in the same way money is held in bank accounts, in the conversion technically known as immobilisation.
But it is how the fraud was executed that puzzled the judge, and possibly pointed to a much wider societal problem in corruption within government offices.
Williams, who lived in Mombasa after retiring from the Navy as a decorated officer, used his British passport as his official identification including when purchasing the EABL shares. Williams would retire back home in Hampshire in 1975 while aged 55, and only travelled back to Kenya twice, court documents show.
It was, however, discovered that a forged Kenyan passport with his exact names but with October 10, 1947 as the date of birth, was used to immobilise his shares.
The impostor, who is yet to be identified, even set up a fake email address: [email protected].
"There are several discrepancies between the deceased shareholder's passport forwarded to us by Nicholas and the forged passport forwarded by the person who immobilised the shares," Custody and Registrars pleaded in court.
But Justice Kasango found the two firms to have been negligent in dealing with their client's asset. She, however, said there was no proof that they colluded to disinherit Williams.
"What was proved is that the defendants by their acts or omissions acted negligently in the immobilisation and eventual sale of the deceased's EABL shares," reads the ruling.