State to tighten grip on oil industry as new law kicks in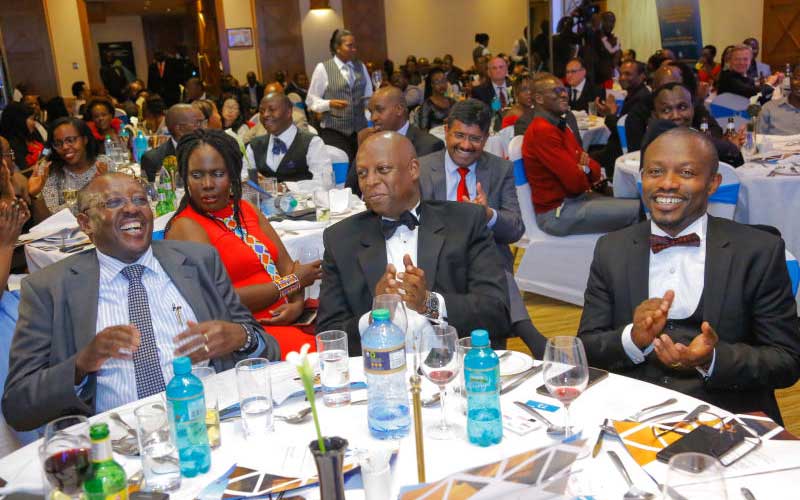 The Government says it will increase oversight on the oil and gas sector to ensure that players offer more opportunities to local enterprises as it moves to implement the new Petroleum Act.
This is as the country prepares to start the commercial phase of the oil production plan that is expected to make Kenya an oil exporter by 2022.
Petroleum and Mining Principal Secretary Andrew Kamau said the ministry had already started implementing the recently enacted Petroleum Act, which is expected to increase opportunities for Kenyan firms.
Previously, the industry operated under an archaic law that did not require oil production firms to give much consideration to Kenyan enterprises.
The new law, however, has an entire section on local content and training, which places certain obligations on the oil firms.
Mr Kamau said the Act would accelerate the development of the local oil and gas industry.
"It is going to be a long journey, but we will get there. We have 400,000 square kilometres of sedimentary basins, and we have only drilled 70 wells. This is compared to regions like Texas in the US where they have sunk 500,000 wells. We are planning to drill another 300 wells in three years, which presents opportunities for local industry," he said.
The PS spoke on Friday during the East Africa Upstream Awards in Nairobi.
"We want to make sure as many people benefit from the resource... it's not just the revenue that will come at the commercial production phase but enterprises that are aligned to the oil and gas sector. We're trying to make it easy for local enterprises to get into this industry by putting opportunities in the way of young people."
The lack of enabling legislation has in the past been cited as a hindrance in the implementation of certain projects.
The Government and British exploration firm Tullow are currently implementing the Early Oil Pilot Scheme that is supposed to provide feedback from the market about Kenyan 'black gold'.
Standard Group Chief Executive Orlando Lyomu emphasised the need for continuous dialogue on various aspects of the oil and gas industry.
"For many years, Kenya is has been familiar with downstream operations. It is exciting to see that we are paying attention to upstream," he said. He said The Standard Group would provide a platform for various industry players to engage on emerging issues about the economy and livelihoods.
"We want to avoid a situation that many countries find themselves in when they do not manage their resources, and they become a curse," said Mr Lyomu.
Among the winners at the awards ceremony included Tullow Oil (Upstream operator of the year), Marriot Drilling (Drilling contractor of the year) and Almansoori Petroleum Services (Oilfield Services Award).