Executive seeks to recover millions of shillings owed for rates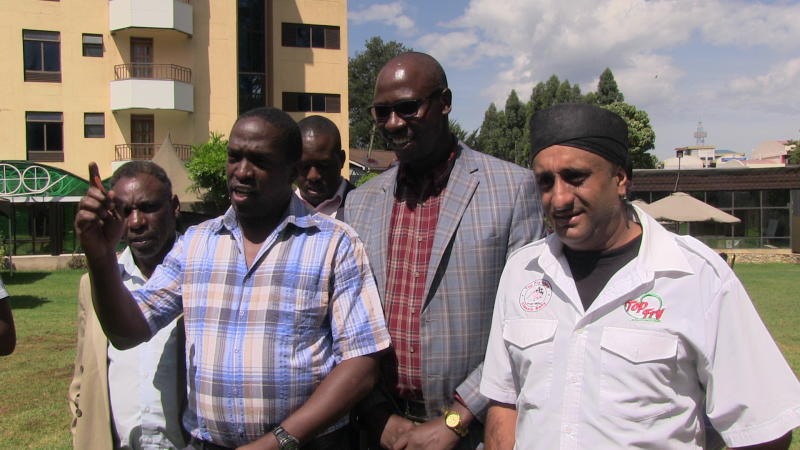 A court battle is looming between the county government and traders in buildings that have been clamped over unpaid land rates.
Business owners held a protest march yesterday, accusing the county administration of failing to consult them on the matter.
The county secretary and members of the Executive have been leading a crackdown on land rates defaulters. They go around town and shut businesses located on property with outstanding debts.
Kericho Investors and Business Associations (Kiba) Secretary General Erastus Orina said they had constituted a legal team to seek a court's interpretation on the matter.
"The county government has avenues, ways and procedures of following land rate defaulters, but what it is doing is illegal. There is no nexus between business permits and payment of land rates," Mr Orina said.
Orina, a lawyer, further argued that the contracts tenants had with their landlords were separate from the legal agreements property owners had with the county government.
Kiba chairman Samuel Ngugi also expressed concerns over a steep hike in business permits fees.
"Our comparison study between Kericho and other counties such as Eldoret and Nakuru indicate that there is a difference of about Sh10,000. This is not fair considering the size of the town and its economic activities," said Mr Ngugi.
Business permits
Finance Executive Patrick Mutai said they had decided to adopt the "twinning" of land rates payments and the issuance of single business permits to recover more than Sh500 million land owners owed the county.
"Previously, we used to give out waivers but the response was poor. But now the issuance of single business permits for 2019 will be based on valid land rates and a land rent clearance certificate from the Department of Lands, Housing and Physical Planning," Mr Mutai said.
The Finance executive asked landlords to visit county revenue offices in the sub-counties to verify their land rates payment status.
"This applies to all plot owners who have a genuine certificate of lease or letters of allotment," he said, adding that they would not accept any certificate of land clearance not issued by the county government.
Lands Executive Barnabas Ng'eno said they had given plot owners with genuine title deeds or allotment letters up to March 15 to obtain clearance certificates.
"All parcels of land whose rates will remain unpaid or outstanding, or have not been developed, will revert to the county at the expiry of the deadline," Mr Ng'eno said.
Ng'eno also advised banks and other financial institutions that intended to use ownership documents of leasehold land for loan applications to first obtain consent from the county government.