Bungoma county on the spot for 'bad' use of revenue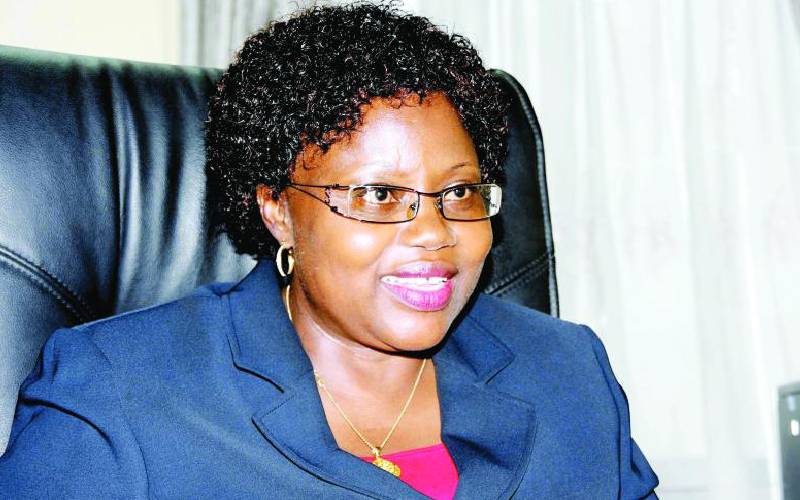 The County has been mismanaging its revenue in the first half of the 2018/19 financial year, Controller of Budget Agnes Odhiambo (pictured) has said.
Ms Odhiambo, in a report, said Bungoma County's gross expenditure had increased to Sh4.28 billion against an approved Sh3.81 billion in the year under review
This means the county is spending the revenue it collects at the source, against the Public Finance Management (PFM) Act of 2012.
"Bungoma County has reported a gross expenditure of Sh4.28 billion, which is above the approved exchequer limit of Sh3.81 billion," reads Odhiambo's report.
"This is an indication that the county may be spending revenue at the collection point, which is in contravention of Section 109 of the PFM Act," it read.
The law stipulates that all funds collected by the county government should be directed to the County Revenue Fund before they are spent.
The report indicated that the county, in the review period, had reported Sh3.88 billion in revenue collection, which was an improvement from Sh224 million in the first half of the previous financial year.
Odhiambo also flagged the increasing wage bill within the county government.
She said it had increased to Sh2.72 billion from Sh1.84 billion the previous financial year, which represented a 47.8 per cent rise.
Odhiambo also pointed out the issue of imprest, which she said staff had drawn up to the level of Sh204 million under unexplained circumstances.
She asked the County Public Service Board to come up with guidelines that would handle the ballooning wage bill.
Further, she urged the county government to follow strict adherence to the PFM Act, and bank all revenue collected into the County Revenue Fund.