Italian firm at centre of dams' scandal demands Sh166m tax refund from KRA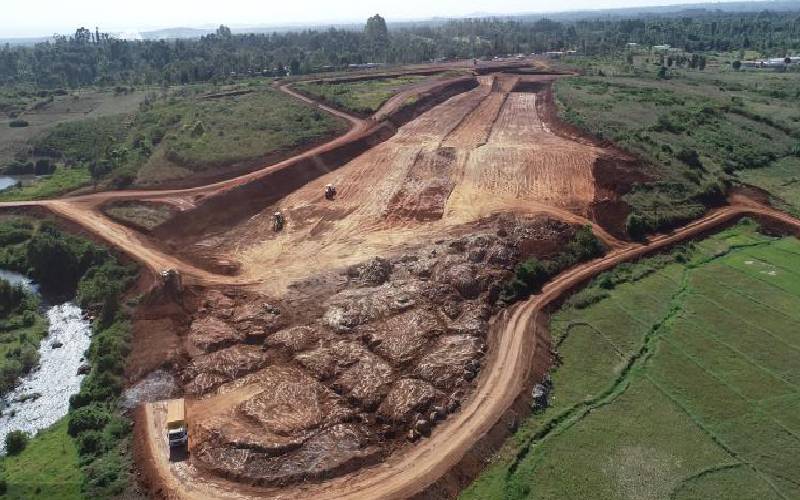 An Italian company at the centre of the multi-billion-shilling dams scandal is demanding over Sh166 million tax refund from the Government.
The firm, CMC Di Ravenna, claimed in a suit filed at the High Court that Kenya Revenue Authority had refused to refund it Sh166,247,378 illegally taxed from supply of materials, for construction of the multi-billion-shilling Itare Dam.
Through lawyer Fred Ngatia, the company is also contesting the taxman's decision to demand Sh333,220 VAT it has not remitted.
"The Itare Dam project is fully funded by a pool of Italian banks, all supplies of goods and services made to the project are zero rated in accordance with the law. KRA has gone against the company's legitimate expectation not to pay tax of materials supplied for the dam's construction," said Mr Ngatia.
According to the lawyer, KRA's refusal to refund the tax and their demand of VAT is illegal, null and void for going against the promise to exempt the company from paying taxes.
But KRA's chief manager Patrick Chege accused the company of concealing facts relating to the tax dispute, arguing that the claims are unfounded and abuse of the court process.
Mr Chege swore that the company had already taken the dispute before the Tax Appeals Tribunal, where the matter is still pending and should not be allowed to proceed at the High Court until the tribunal determines the issue.
"It is a case of seeking to benefit from two competent institutions. The High Court cannot review an administrative action unless the mechanisms for appeal have not been exhausted. They failed to disclose to court that the matter is pending before the Tax Appeals Tribunal," said Chege.
The company's director, Adriano Donadon, argues they entered a contract with Rift Valley Water Services Board in May 2015 for construction of the dam at a cost of Sh28.9 billion with an agreement that goods and services supplied for the major project will not be taxed.
In November 2016, he said, they sought clarification from KRA on whether the project is zero-rated and exempt from VAT and in December, KRA confirmed the dam's construction was donor aid funded project and does not attract tax charges.
Lady Justice Pauline Nyamweya stopped KRA from demanding Sh333,220 VAT pending determination of the dispute. She scheduled the hearing on March 20.