Investors in tourism sector show optimism in 2019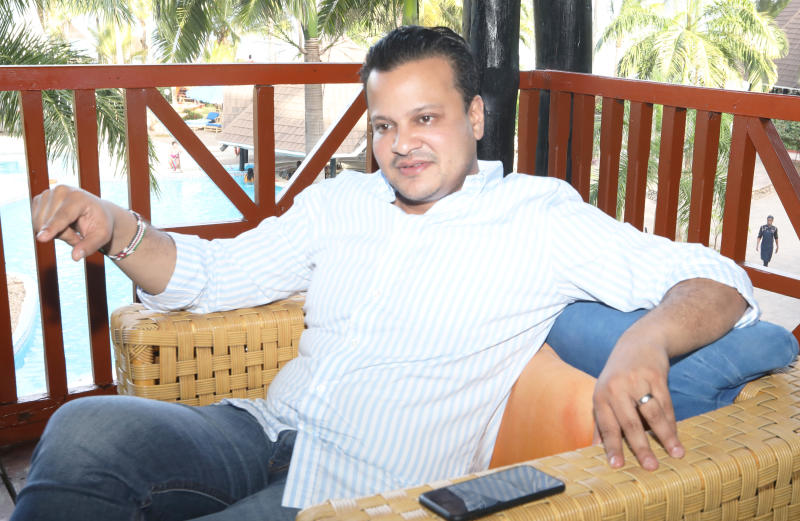 Investors in the tourism industry at the Kenyan Coast are confident that despite the recent terror attack at the 14 Riverside Complex, Nairobi, tourism will improve in 2019.
Mr Bobby Kamani, Managing Director of the award winning Diani Reef Beach Resort and Spa expressed confidence in Kenya's resilience and how even the stock market remained strong after the attack, gaining Sh19 billion just a day after the attack .
''Kenya has always been a strong country and has never bowed to terrorists attacks. Our Government and the international community has expressed confidence and responded positively in spite of this unfortunate situation which saw many people lose their lives and others injured,'' he said.
Kamani said that he was buoyed by the overwhelming response of the international community in favour of Kenya and remained gracious that they did not issue travel advisories which indeed would have been very detrimental to the growth of tourism this year.
Having an optimistic outlook for 2019, Kamani noted that the key driver for tourism will be domestic tourism.
He said that marshalling Kenyans to spend at both the beach and bush would help double revenues over and above that brought by the international market.
''The biggest revenue earner is domestic tourism. The government and the private sector should continue tailor making products that suit the domestic tourists as we continue to attract international tourists through our digital and conventional marketing. 2018 saw an increase of 9 per cent in domestic bed nights compared to that of 2017, further displaying the growing domestic holiday sales by the dynamic travel trade fraternity within the country,'' he said.
Kamani said that political stability and improved security status made Kenya a more attractive destination for international visitors.
Speaking about his recent appointment to the Coast Region Tourism Working Group, Kamani thanked Tourism and Wildlife Cabinet Secretary, Mr Najib Balala for having faith in him and electing him to serve in the group.
He reiterated the dire need for the government to grant appropriate tax incentives to hoteliers who are refurbishing and upgrading their properties.
Kamani at the same time said that it ought to be made mandatory for all private sector players to re-invest any amount saved by way of tax exemptions in the refurbishment of existing products and upgrading of existing services.