Matatu ban: Owners say they were not consulted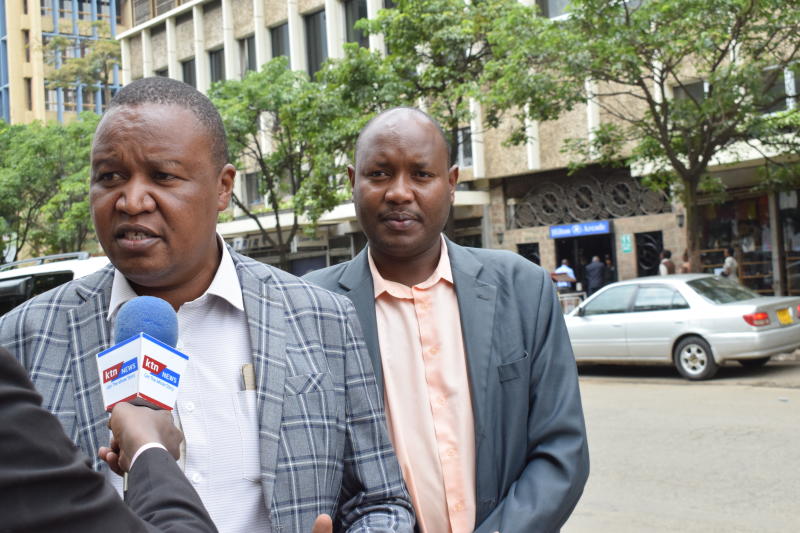 Matatu operators want the order banning their vehicles from the city centre revoked to pave the way for negotiations.
The operators said they were not entirely against the ban as instituted by Nairobi Governor Mike Sonko, but said it was done in a rush and without their full participation.
Under a newly-formed federation that incorporated all matatu associations, the operators claimed there was no consultation prior to the ban.
However, the county government, in a Kenya Gazetted of May 12, 2017, said it would implement the policy denying entry to matatus to the city centre as one of the ways to ease congestion.
"There have been lies, pure lies and fake news that we are in support of the same (ban)," said Matatu Owners Association Chairman Simon Kimutai.
"We are sorry for Nairobians who have suffered the pain, it is not our liking."
Appearing before a Senate committee earlier yesterday, Sonko argued that he consulted all the stakeholders, who include the Matatu Owners Association, Matatu Welfare Association, Matatu Vehicles and Transport Association and Federation of Public Transport Operators.
It is not the first attempt by Sonko or his predecessor to decongest the city by kicking out the matatus. However, this is the first time it appears to be firm.
Such issues
Matatu Welfare Association Chairman Simon Mbugua said there was an urgent need for consultations fronted by the Nairobi County Transport and Safety Committee, which is an instrument provided by the National Transport and Safety Authority (NTSA) Act that is mandated to tackle such issues.
"We are scared that when it gets dark and the buses are not coming into the CBD, what is going to happen to those going to Muthurwa, Ngara?" asked Federation of Public Transport Operators Chairman Edwins Mukabana.
The Jubilee-affiliated MCAs in the county have backed the decision while those from ODM castigated it and demanded that the ban be suspended.
Jubilee Majority Leader Abdi Guyo said the ban would ensure the return of sanity in the capital.
Mr Guyo observed that the city had become chaotic thanks to the rogue matatu operators that committed traffic offences such as double parking, incessant hooting and parking in front of businesses.
However, ODM MCA Peter Imwatok said the decree was illegal as it was not supported by any law.