Nakuru County targets investments to turn around fortunes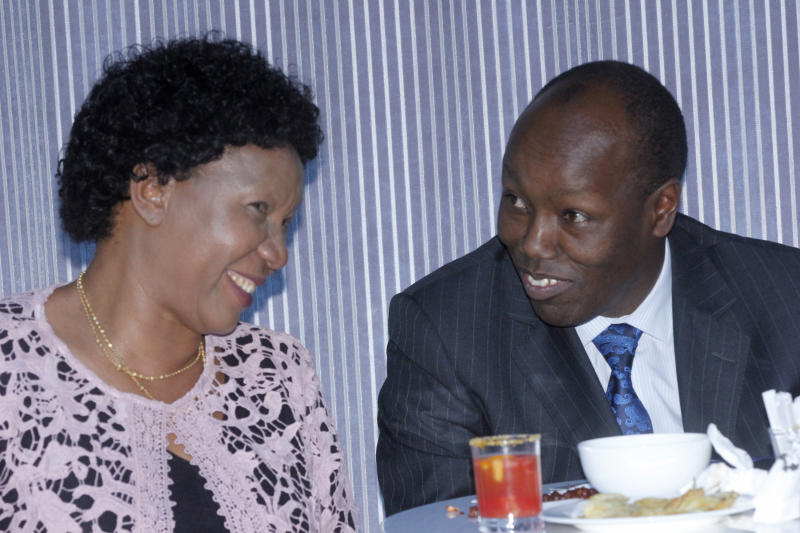 The county government will on Thursday host more than 100 multinationals for a three-day international investors' conference.
The multinationals are eyeing a share of the county's Sh180 billion investment potential.
President Uhuru Kenyatta is expected at the conference to be held in Naivasha town.
Speaking on KTN's Morning Express show, Governor Lee Kinyanjui said the multinationals had confirmed their participation in the Nakuru International Investors Conference (NIICO) 2018.
"This is a one-of-a-kind initiative that has seen the county partner with the Kenya National Chamber of Commerce and Industry, the Kenya Investment Authority, Egerton University, Kabarak University and Oserian Flowers in creating this platform to network with local and international business leaders interested in investing in the county," said the governor.
According to him, the conference would feature a series of smaller meetings focusing on various topics, key among them investment, public-private partnerships, youth engagement and governance.
One sector of key interest is the hospitality industry.
The conference will also focus on the environment and waste management, renewable energy, agribusiness, infrastructure, real estate and information technology-enabled services.
"The county will also be seeking significant uptake in opportunities in the agriculture, apparels and textiles, leather, property and logistics sectors," said the county chief.
Investment opportunities
Mr Kinyanjui said the event would showcase numerous available investment opportunities at the national and county government levels.
"The county government wants to use its potential in geothermal energy, agriculture and real estate to market itself as the ideal investment destination," he said.
The governor assured investors that security had been beefed up ahead of the conference.
Kinyanjui said the overall goal of the conference was to ensure that Nakuru's potential as an economic and industrial hub was fully realised.
"In our quest to unlock the economic potential in Nakuru, we are bringing in local and international investors for one-on-one consultations with local business people," said the governor.
Speaking separately, the county executive committee member in charge of Trade and Tourism, Peter Ketienya, said various studies had confirmed that Nakuru County had the most friendly-tax regime in the country coupled with good governance, making it a favourable destination for both local and international investors.
"With its abundant natural resources, good infrastructure, strategic location and reliable supply of skilled labour, Nakuru County is a huge untapped goldmine and game-changer whose time to mainstream into the national socio-economic fabric cannot wait any longer," Dr Ketienya said.
The conference is also expected to explore emerging challenges and what policy priorities should take centre stage to spur the desired investment in the country.
Kinyanjui said small and medium enterprises from neighbouring counties had also been invited to take part in the conference.