NSE investors in no mood to buy corporate bonds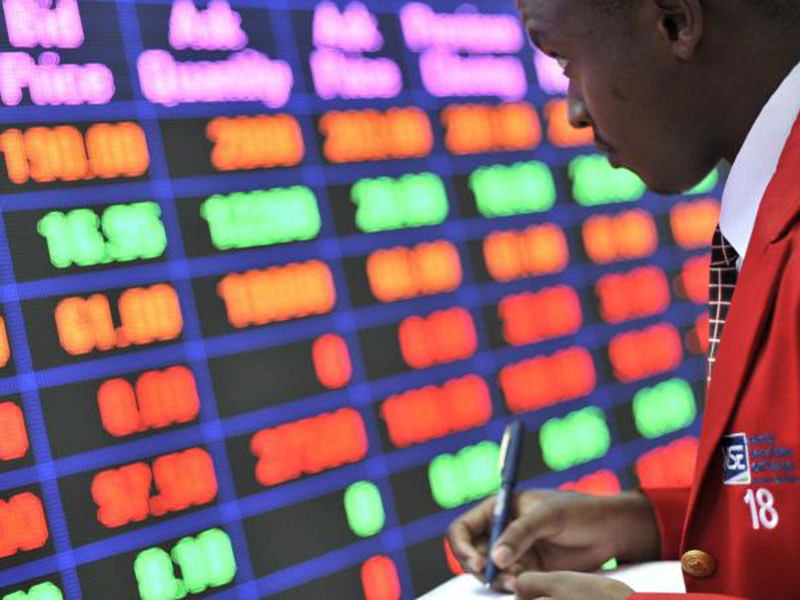 The collapse of several private sector bonds has darkened trading activities in the secondary debt market for corporate bonds.
According to the findings of a recent research by Apex Capital, investors have developed cold feet after the default by five firms that had issued bonds.
Institutional investors in search of higher yields instead preferred the more secure Treasury bill and bonds, which have remained active in the market.
The Kenyan private sector debt is being viewed as very risky, with investors who are holding onto the papers unable to sell them in the secondary market.
According to Apex Capital, the secondary bond market where investors could trade their bonds has gone quiet and they have to hold their bonds to maturity despite heightened risks.
"The secondary market for bonds in the market is thinly traded. Adding insult to injury, the trading is concentrated on Government papers. This in turn means that a majority of investors participating in the primary market are locked in till maturity, inhibiting investor activity to make profits or mitigate losses on interest movements," the investment bank said.
Kenya has 66 Government bonds while 25 corporate bonds are currently listed on the Nairobi Securities Exchange.
Ideally, decreases in interest rates - two have been seen this year - make bonds in the secondary market attractive since the debt yields higher than the interest rates.
However, the high-yielding papers are not attracting buyers, who prefer safer Government bonds than riskier corporate debt.
"Bond issues in Kenya in the past five years have been above yields on Government instruments, further enhancing investor interests," Apex said.
Following an economic downturn, Kenya has experience several defaults on commercial papers and bonds, which started with the collapse of two lenders, Imperial and Chase banks.
This year alone, Athi River Mining (ARM) and Nakumatt were put under administration, which means the bonds and commercial papers they issued cannot be redeemed over the next one year.
ARM missed its June interest payment to bondholders for its privately-placed unsecured bond, further fuelling negative sentiments among jittery investors.
Real People, which suffered accumulated losses of Sh815 million and a negative equity of Sh65 million by the first quarter of the year, decided to ask its creditors to turn the debt into equity as it anticipated a default.
The micro-lender said it had met the investors to renegotiate the terms for the bond and they had agreed to wait for their payments until January. The firm will still be required to pay interest on the loans so as not to completely default.
Some firms such as Britam Holdings have, however, offered to settle their debts ahead of time.