How protection of sugar sector is 'aiding cartels'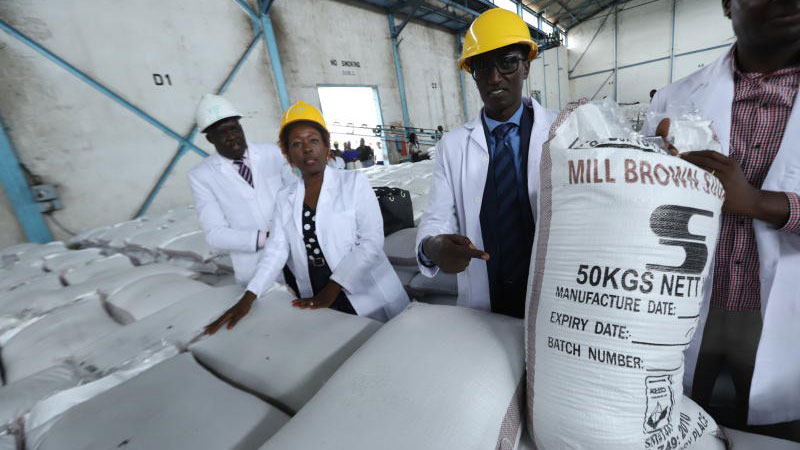 State protection of the sugar industry is only benefiting cartels and monopolies, three global institutions have said.
The International Monetary Fund, the World Bank and World Trade Organisation have said lack of competition in the market due to State protection of moribund sugar millers had seen consumers pay high prices for the sweetener, even as farmers received peanuts for produce.
In the report, Reinvigorating Trade and Inclusive Growth, the institutions said opening up the industry to competition would lift about 40,000 families from poverty.
They said monopolies and cartels had contributed to the high prices in Kenya's sugar market.
"Sheltered from international competition by trade barriers, Kenya's sugar market is highly concentrated and, in consequence, the largest players have significant power over prices," read the report titled.
A 2015 report by the World Bank found that relaxing trade barriers to allow sugar prices to fall by even 20 per cent could reduce poverty by 1.5 per cent.
They allayed fears that liberalisation of the industry would negatively affect small farmers, arguing that most of the billions in the sugar industry had not been trickling to cane growers.
"Small sugar farmers are unlikely to face significant losses because most of the rents that come from the trade barriers are accumulated by the concentrated milling sector," they said.
The report calls for an end to trade tensions, which have been building up in recent times, especially in the wake of Britain's decision to leave the European Union and the election of Donald Trump as President of the United States of America.
Despite being a member of Common Market for Eastern and Southern Africa (Comesa), a free trade area with 21 member states, Kenya has continued to shield its sugar companies from competition.
The Government has several times requested and received extensions of safeguards that have restricted the inflow of sugar from Comesa countries.
Kenya's argument has been that its sugar industry needs more time to become more competitive against Comesa peers such as Mauritius.
In July, a Comesa committee accepted Kenya's request for a two-year extension, news that were greeted with relief by Kenyan manufacturers wary of competition from cheap sugar from the trading bloc.
However, protection of the industry - which has left a hole in market supply - has largely aided cartels and opportunists who have illegally brought in sugar from as far as Brazil.
Kenya is currently grappling with alarming cases of contaminated sugar in the market. The State has since admitted that about 10,000 bags of contaminated sugar from Egypt were last month sneaked into the market through Mombasa port.
Privatise
For some time, the Government has been trying to privatise four State companies - Nzoia, South Nyanza, Muhoroni and Chemelil Sugar Factories - which have been operating inefficiently.
However, the process has been met with stiff opposition from county governments in cane-growing areas.