Operators want new tax on fuel deferred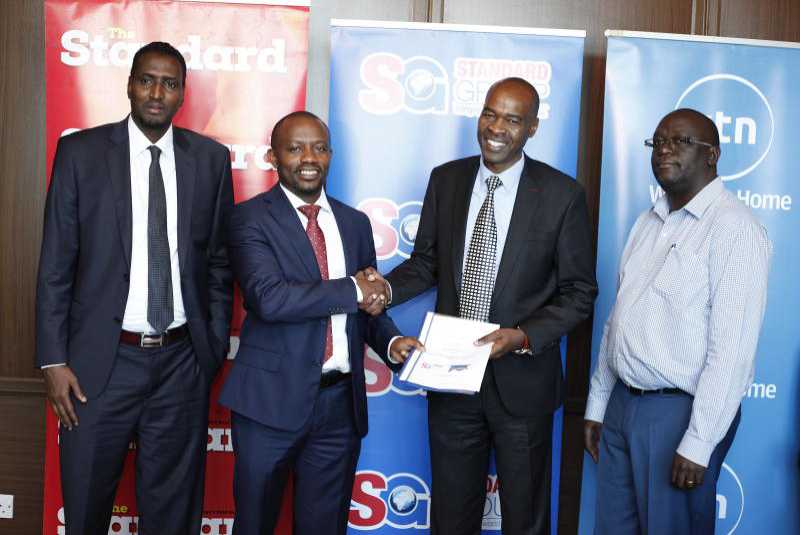 Local cargo transporters and clearing agents want President Uhuru Kenyatta to assent to the Finance Bill 2018 to reverse the implementation of the 16 per cent VAT on petroleum products.
Through their lobby, the Kenya International Freight and Warehousing Association (Kifwa), the operators said the tax would raise the cost of doing business, as well as the price of retail and imported consumer goods.
"Fuel is a major cost component of our operations as clearing and forwarding operators and the 16 per cent tax means we have to increase the cost of transporting goods by at least 16 per cent as well," said Kifwa Chairman William Ojonyo.
"We urge the President to assent to the Finance Bill and defer the implementation of the levy to cushion both operators and consumers from the high costs," he said.
Mr Ojonyo was speaking at the Standard Group offices yesterday during the signing of a new partnership between Standard Group Plc and Kifwa to facilitate stakeholder engagement in the sector.
"Clearing and forwarding agents play a key economic role in facilitating cross-border trade and we believe there is much that can be gained in forging partnerships that highlight this role," said Standard Group CEO Orlando Lyomu.
The three-year partnership will see the two companies work together to broaden awareness and improve service delivery among their members, stakeholders and customers.
"This is an illustration of what can be achieved when the private sector comes together and is part of similar initiatives the Standard Group is actively championing in its role to stimulate public awareness and understanding," said Mr Lyomu.
His sentiments were echoed by Ojonyo who is also the CEO and chairman of transport and logistics company Peleceer Group.
"Our partnership will serve to give our clients a clear picture of the key role clearing and forwarding companies can play in delivering the Big Four agenda, particularly on manufacturing and job creation."
Kifwa is scheduled to host the inaugural Freight Forwarding and Logistics Business Summit in Nairobi next week.
The summit will bring together operators from the region to explore business models for easing cargo safety and enhancing the logistics process to boost trade.
China denies role in Africa debt woes
African leaders attending this week's summit with China do not think that cooperation between the continent and Beijing has added to their debt burden