Crucial: IMF team flies into Nairobi as State tightens spending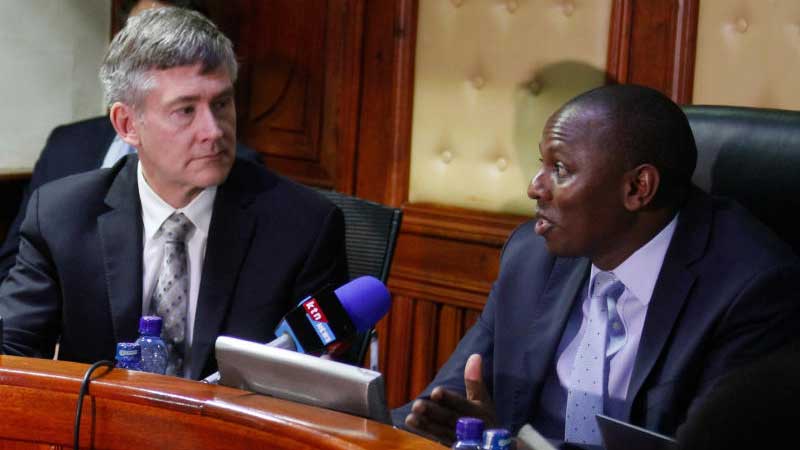 A team from the International Monetary Fund (IMF) is in the country for a crucial meeting that will determine the fate of the Sh150 billion credit facility aimed at supporting the Kenya Shilling.
The visit comes even as Treasury drags its feet on approving the publication of an IMF staff report on the performance of the country's economy in the three months to June.
"The authorities need more time to consider the publication of the staff report and the related Press release," said IMF in a statement.
National Treasury Cabinet Secretary Henry Rotich, in a response to The Standard late yesterday, said the report "will be published shortly".
The team jetted into the country on Monday in a two-week mission that will see them assess Kenya's possible macro-economic performance between June and September.
On March 12, the IMF approved Kenya's request for a six-month extension of the Stand-By Arrangement (SBA) to allow additional time to complete the outstanding reviews by September.
"Completion of the reviews will enable the Kenyan authorities to have access to funds available under the precautionary SBA," said the IMF in a statement in March.
Achieve objectives
"In support of this request, the authorities have committed to policies that will enable them to achieve the programme objectives, including reducing the fiscal deficit and substantially modifying interest controls."
This explains why the Government has enhanced its austerity measures, with President Uhuru Kenyatta ordering a freeze on all new projects.
Mr Rotich has also proposed new tax measures, including increased excise duty on mobile money transactions, kerosene and bank transactions of Sh500,000 and above, to shore up tax revenues.
IMF's Nairobi representative Jan Mikkelsen told The Standard on the telephone that while the fund's executive board had everything in place, "Kenyan authorities were not yet ready for approval."
He said the IMF team would issue a statement at the end of next week.
"Another report will be prepared and will be issued by the board towards the end of September," said Mr Mikkelsen.