Sh900 million owed to contractors in Meru is fake, Kiraitu tells Senators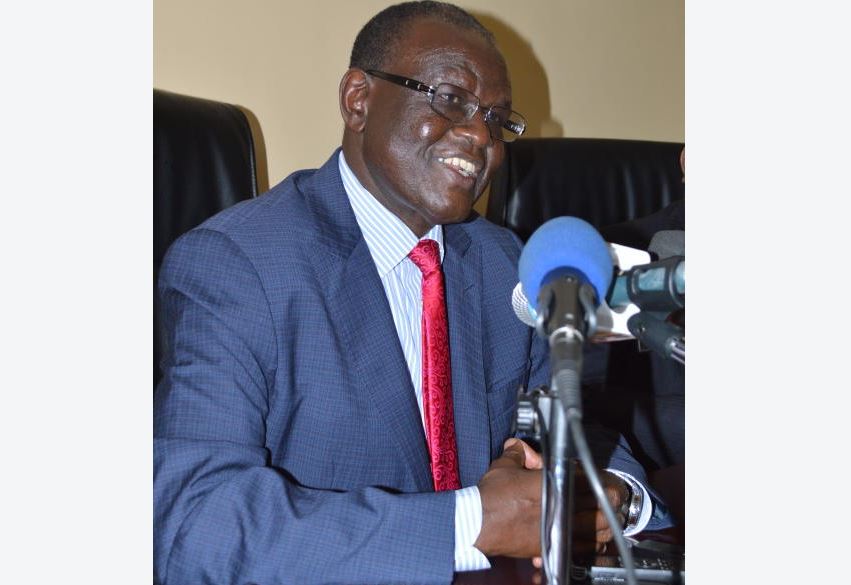 Only about Sh200 million out of Sh1.1 billion being claimed by contractors and suppliers is genuine, Governor Kiraitu Murungi (pictured) has said.
The governor yesterday told a Senate watchdog committee that an audit of all pending bills, which he commissioned after assuming office, unearthed shocking details that could have seen taxpayers lose hundreds of millions of shillings through fictitious claims.
"Out of the Sh1.1 billion debts we inherited, the Pending Bills Committee (PBC) we came up with in January established that only Sh200 million was payable. The rest of the claims totaling to over Sh900 million were not valid," said Kiraitu.
The governor, who spoke before the Senate County Public Accounts and Investment Committee, revealed that scrutiny of some of the claims showed that contractors were claiming payment for non-existent projects.
"The committee found out that some of projects some contractors claim to have worked on do not exist or were overpriced. Some traders also inflated prices of items they supplied to the county government."
Kiraitu made the revelations during a meeting with the committee that is led by Homa-Bay Senator Moses Kajwang'. He had been invited to answer questions raised by Auditor General Edward Ouko on the county's expenditure during the 2014/2015 financial year.
According to Kiraitu - who furnished the House team with a copy of the report by the PBC - the prices of items such as water tanks, whose market value was an average of Sh80,000, were inflated to as high as Sh500,000.
False claim
He disclosed that the probe also established that a road contractor who was seeking Sh90 million had made a false claim since he did not do any work.
"We will not pay any pending bills that are not genuine because we don't want to put ourselves in trouble," vowed Kiraitu, adding that contractors who felt aggrieved could seek legal redress.
"If any of the individuals believes they have been treated unfairly, they are free to go to court. If any of them brings us a court order requiring us to pay, we shall do so promptly."
Yesterday, Mr Kajwang' led senators Fatuma Dullo (Isiolo), Ledama Olekina (Narok), Charles Kibiru (Kirinyaga), Mohamed Faki (Mombasa) and Millicent Omanga (Nominated) in demanding that action be taken against staff who connived with the contractors to fleece the county.
But Meru Senator Mithika Linturi, who is also a committee member, told his colleagues that cracking the whip on the employees who served during the regime of Kiraitu's predecessor would not be a walk in the park because most of them were still in office.
"In Meru, we had our 'handshake' and most of the staff who worked in the previous administration were retained. Telling my governor to act will be putting him between a rock and hard place. We will require a lot of wisdom in this matter so that service delivery is not affected.