KRA destroys 120,000 bottles of illegal liquor and unlawful cigarettes in Nombasa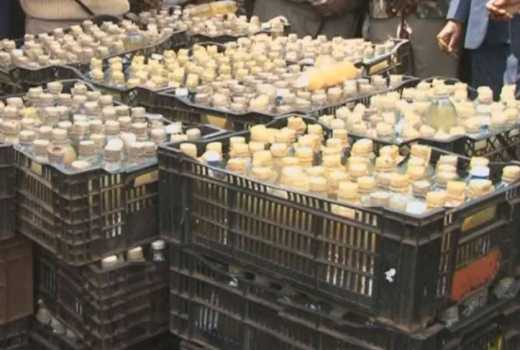 The Kenya Revenue Authority (KRA) has intensified raids and destruction of illegal liquor across the country.
In a raid conducted on Wednesday, KRA destroyed 120,000 bottles of liquor and 2,000 packets of cigarettes.
Commissioner for Domestic Taxes Benson Korongo (pictured) said the contraband was destroyed by KRA together with Kenya Bureau of Standards, Anti-Counterfeit Authority, National Police Service, National Environment Management Authority and National Authority for the Campaign Against Alcohol and Drug Abuse.
"As part of the enforcement, KRA seizes illicit products and prosecutes the offenders with the objective of attaining effective deterrence against the crimes," said Mr Korongo.
China to 'open its door' to Germany
Germany and China, two exporting nations that run large trade surpluses with the United States, have found themselves in Trump's firing line