Counties tipped to struggle as revenues hit a 3-year low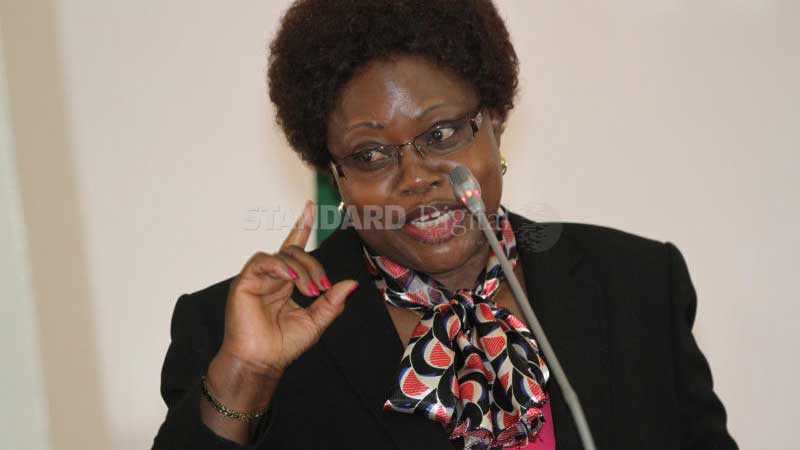 County governments are likely to struggle to implement their development plans because of their dwindling ability to collect revenue.
The latest report from Controller of Budget Agnes Odhiambo shows that in the first half of the 2017/2018 financial year, county governments' own source revenue (OSR) dropped by 28.9 per cent to Sh9.95 billion.
In a similar period in the 2016/2017 financial year, counties had collected Sh14 billion.
The latest figures reflect a three-year low in revenue collection. The amount is 62 per cent lower than the Sh25.89 billion realised in a similar period of 2015/2016.
The revenue, achieved between July and December last year, translates to 18 per cent of the annual target of Sh55.84 billion. Counties now face a tall order to collect Sh45.89 billion before the close of the current financial year that ends in June. Ms Odhiambo warned that some projects might not be realised in the current financial year due to the hole that will be reflected in the budget as a result of under-performance by the devolved units.
"The local revenue under-performance implies that some of the planned activities may not be implemented in the financial year as the budgets have a hidden deficit," she said in the report. In the previous financial year, counties collected Sh25.89 billion, being 46.9 per cent of the 2016/2017 annual revenue target.
Counties that generated the highest amount of local revenue were Nairobi City (Sh3.11 billion), Narok (Sh1.21 billion), and Nakuru (Sh685.99 million).
Conversely, the lowest amounts were generated by Mandera, Lamu, and Tana River counties at Sh20.6 million, Sh15.04 million, and Sh7.9 million respectively. According to Odhiambo, counties should develop and implement better strategies to mobilise local revenue collection.
The Government has contracted consultancy firm Adam Smith International to look into revenue gaps in the counties to help improve their capacity to collect more.
To finance the current financial year's budget, county governments expect to receive a total of Sh302 billion from the national government as an equitable share of revenue raised nationally and Sh23.27 billion as conditional allocation.
They also expect Sh16.41 billion as loans and grants from development partners, Sh25.51 billion being unspent funds from the previous year.