Blow to Nakumatt revival plan as landlords vow to dig in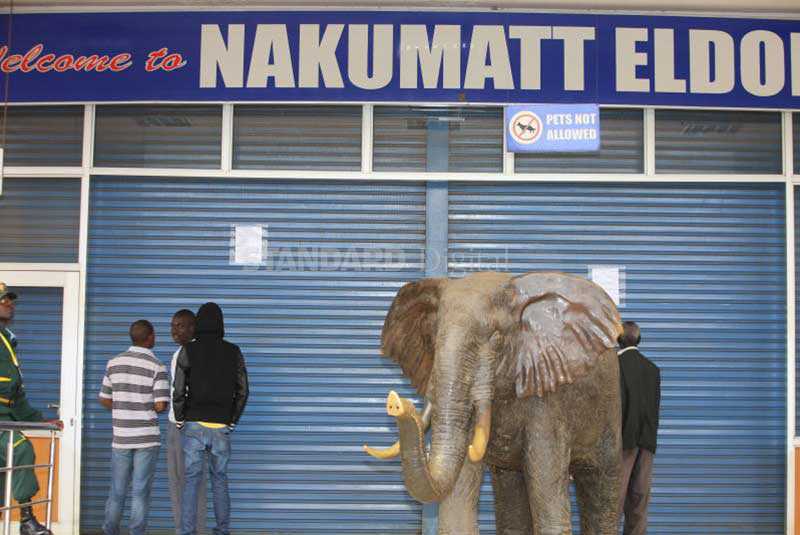 Landlords have vowed to keep off troubled retailer Nakumatt off their premises, dealing a blow to the turnaround strategy being fronted by its court-appointed administrator.
The retailer's 14 landlords said in a statement they were also opposed to the recovery proposals being advanced by Peter Kahi, the administrator.
"The 14 landlords for Galleria, Nyali, Likoni, Karen Crossroads, Nakuru, Eldoret Household, Cinemax, Nanyuki, Highridge, City Hall, Diani, Malindi, Meru and Highport (Warehouses) hereby wish to state they do not wish to continue with Nakumatt as a tenant and do not support the proposals for recovery advanced by the administrator, Mr Peter Kahi," said the landlords.
Their hardline stance, they said, was informed by Tuskys' decision to pull out of the merger plan with Nakumatt.
Tuskys Supermarket, which had entered into an agreement with cash-strapped retail chain, wrote to the Competitions Authority of Kenya (CAK) expressing its intention to bolt out of the partnership.
No viable alternative
Tuskys is said to have been displeased with some of Mr Kahi's proposals.
Landlords said they believed Tuskys' walkout had extinguished any hopes of rescuing Nakumatt.
"Our position has been reached following detailed consultation and an objective review of the recovery proposals. We note that the Nakumatt/Tusky's deal has fallen through with no viable alternative offered, leaving us with no other conclusion than that Nakumatt has no hope for recovery," said the landlords.
They, however, insisted that their statement did not in any way prejudice any ongoing court cases, though they did not explain how. The 14 landlords said it was not just them that did not want Nakumatt as their tenants.
"We are aware that two other landlords will not be renewing their leases with Nakumatt, which are soon coming up for expiry," said the landlords.
They noted that another five landlords had sued Nakumatt in a bid to push them out of their premises.
The revival proposal has also not gone down well with many of the retailer's suppliers, who will be required to waive part of their debt and convert the balance to equity.