CMA fines former National Bank of Kenya bosses Sh113m fine for cooking books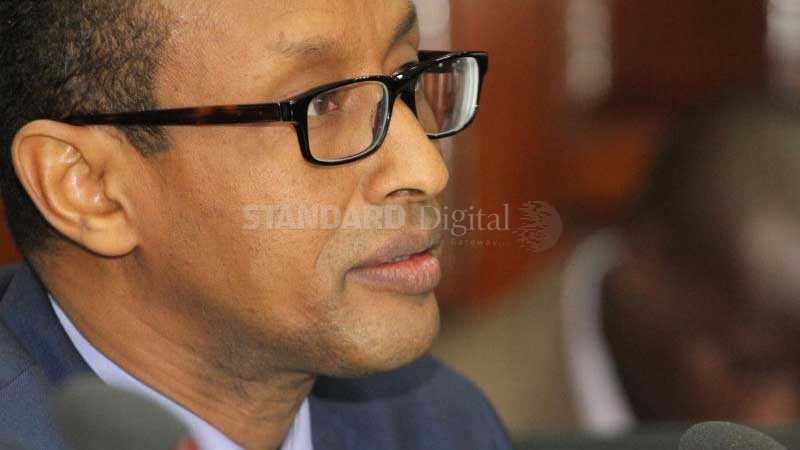 Former National Bank of Kenya (NBK) Managing Director Munir Sheikh has been fined Sh112.8 million alongside four other ex-board members and senior managers for cooking the lender's books.
They have also been cited for syphoning money from the bank.
The Capital Markets Authority (CMA), which regulates the conduct of listed companies, has slapped Mr Munir with a financial penalty of Sh5 million ineffective management of the bank and misrepresentation of financial statements.
CMA has also disqualified him from holding a board position in any publicly listed company or working for a licensed person for a period of three years.
The regulator said yesterday Mr Munir led the board and other senior managers to overstate profits of the bank for second and third quarters of 2015 in addition to syphoning about Sh1 billion from the bank's coffers through an embezzlement scheme.
"The misrepresentation of financial statements was occasioned by premature recognition of sale of assets amounting to Sh800 million and under provisioning of loan amounts and wrongful recognition of interest income, leading to the overstatement of profit in the respective periods," said CMA in a statement.
NBK had published unaudited financial statements reporting profits of Sh1.7 billion for the quarter ended June 30, 2015 and Sh2.2 billion for the quarter ended September 30, 2015.
However, it subsequently reported a loss of Sh1.2 billion in its full-year audited results ended December 31, 2015.
According to the regulator, during Munir's and his board's tenure, NBK had a deposit mobilisation programme where commissions were paid to private agents for deposits placed by Government agencies in the normal course of business.
"Investigations established that up to 90 of the commissions paid to the private agents may have subsequently been transferred back to persons related to NBK," said the regulator.
In light of this, former Head of Treasury at NBK Solomon Alubala has been fined Sh104.8 million. CMA said the penalty was twice the amounts so far traced to him from the embezzled funds.
CMA has also sought restriction on two properties associated with Mr Alubala, which it believes were purchased with the stolen funds. Further, former Chief Finance Office Chris Kisire has been fined Sh1 million.
The two could find themselves in jail after CMA also recommended criminal prosecution.
"CMA has also disqualified Mr Alubala and Mr Kisire for a period of 10 years and three years respectively in line with evidence of their active involvement in the embezzlement scheme together with recommending their criminal prosecution to the Director of Public Prosecutions," said the regulator.
We've fined Solomon Alubala, former Head of Treasury @National_Bank Kshs104.8 million being 2 times the amounts so far traced into his hands from embezzled funds. We sought restriction on two properties associated with him, purchased with the embezzled funds #CMAEnforcementAction — CMA Kenya (@CMAKenya) April 4, 2018
Former Chief Credit Officer George Jaba and Wycliffe Kivunira, who served as acting Chief Finance Officer during the period in question, did not escape CMA's wrath.
The two have been fined Sh1 million each for misrepresentation of financial statements and "failure to relay correct information on provisioning to the board respectively."