Retirement Authority approves CPF to roll-out sharia-compliant fund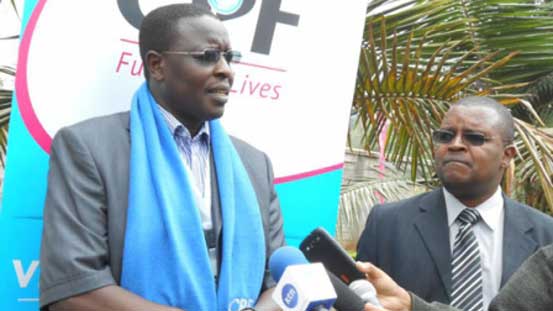 NAIROBI, KENYA: CPF Financial Services (CPF) has received regulatory approval from the Retirements Benefits Authority (RBA) to create a Sharia-compliant pension fund.
CPF, which runs the Local Authorities Pensions Trust (Laptrust), the County Pension Fund and CPF individual Fund which caters for state officers such as governors and senators, will now be targeting Islamic pensioners who are a big chunk of employees in the counties.
The Sharia-compliant pension fund is to be termed as the Salih Retirement Fund.
"This product will be segregated and treated differently from the rest of our product lines. We are working with Islamic scholars who will ensure that full compliance with Sharia law is observed. Suffice to say 30 per cent of this country's population is Muslim. It's a market we cant ignore," said Hosea Kili CPF Chief Executive Officer.
Hosea warned though that the product will not be limited to Muslims alone and will be opened to everybody who is interested in it.
"it would be discriminatory and against the rules of fair trade if we were to open the product only to people of Islamic faith," Mr Kili averred.
Under a Shari-compliant fund, every investment must be authorized by a panel of Islamic jurists. Each Sharia fund must have a supervisory panel, which usually takes a strong governance role, and issues a fatwa on all the rules of the pension fund, which is Islamic equivalent of regulatory approval.
CPF becomes the second pension fund to be licensed by RBA to manage a sharia-compliant fund after Takaful Insurance of Africa.
CPF'S top competitor Local Authorities Provident Fund (LapFund) has also received the nod from RBA and will be launching its product soon.
In the last decade, Sharia-Complaint products have gained popularity in the Kenyan financial market with regulators such as RBA, The Capital Markets Authority and the Central Bank of Kenya have created franeworks to guide their rollout into the market.