Kenya's interest arrears on long term loans rise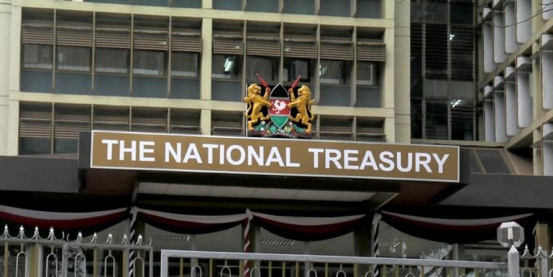 Kenya's interest arrears on long-term debt rose sharply in the last three years as the country fought to keep up with its ballooning debt burden.
Latest data from the World Bank shows that the country's interest arrears rose 33 per cent from 2015 to 2016, reversing a trend that had seen the country keep its interest repayments in check.
According to the data, Kenya had interest arrears of $83.5 million (Sh8.3 billion) on its pile of long-term debt in 2014.
This rose marginally to Sh8.9 billion in 2015, but it grew by a third to hit Sh11.9 billion last year, a trend that could force the country to renegotiate its debt with long-term financiers to avoid the risk of default.
Interest arrears refers to part of a debt that is overdue after missing one or more required payments.
It is, however, not a default unless the Government completely fails to pay after a window that is provided in the loan terms.
All the same, it is not a good indicator for a country's credit rating.
Before the upward trend started in 2014, the country had begun reversing its interest arrears, boosting its credit rating.
But President Uhuru Kenyatta's government has been accumulating debt twice as fast as his predecessors to fund capital-intensive infrastructure projects such as the Standard Gauge Railway (SGR) and roads in what has seen Kenya's stock of debt cross the Sh4 trillion mark this year, according to data from the Central Bank of Kenya (CBK).
This is more than double what the Jubilee administration inherited - Sh1.7 trillion in 2013 - from the Kibaki government.
To put these numbers in perspective, Kenya has been borrowing about Sh355 billion every year on average, an amount that is enough to build about 10 Thika superhighways annually.
Raised concerns
The Government has not just limited its appetite for debt to concessional lenders but has also turned to commercial debt, which has seen interest payments rise to 19 per cent of its revenues, up from 10.7 per cent when the Jubilee administration came to power.
This trend was captured by international credit rating agency Moody's as it raised concerns about the country's accumulating debt.
The credit rating agency said early this month it was assessing whether it needs to downgrade the country's credit rating from the current B1 status on grounds of its weakening ability to repay debt.
Moody's expects Kenya's debt to rise to 60 per cent of GDP by mid-next year, in what could further push higher financing costs for the private sector.
Continue rising
Moody's expects the Government's debt burden, which stood at 56.4 per cent of GDP by June this year, to continue rising due to high budget deficits and interest payments.
Fitch, another international rating agency, has also indicated that it could downgrade Kenya's credit rating due to its debt position.
Fitch had noted that the country was spending a larger proportion of its revenue on paying debt compared with its economic peers such as Uganda, Rwanda and Ghana.
Fitch gave Kenya a B+ rating, with a negative outlook due to the country's debt position.
Treasury has however insisted that the national debt is manageable and has headroom for more.
The World Bank data also shows the average grace period on new external debt commitments has shrunk by half in the last four years.
On average, in 2013, the country was getting a grace period of about 8.2 years before starting to repay loans. This reduced to 4.6 years last year, meaning the country has a shorter time to start repaying debt.
Usually, countries negotiate grace period on loans mainly used to fund infrastructure projects so that by the time they are required to start repaying, the projects will have been completed and in operation.
This way, the new projects will have started generating new sources of investment and additional tax to the Government through the trickle-down effect, and the Government will comfortably repay them.
But shorter grace periods strain the Government's room for flexibility and are an indicator of lenders keen on getting their money back as soon as possible.
Under the financing deal for the SGR, for example, the Chinese lenders gave Kenya a five-year grace period on the loan to give the country some breathing space before repayments are due.