Hassan Joho opposes plan to move Mombasa tea auction to Nairobi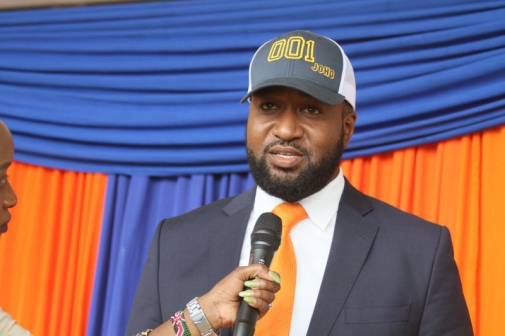 Governor Hassan Joho has rejected a proposal to move the Mombasa Tea Auction to Nairobi.
East Africa Tea Traders Association (EATTA) Chairman Nicholas Munyi had in March told a meeting of tea stakeholders there was no 'compelling reason' to keep the auction in Mombasa.
But Joho has vowed to fight tooth and nail to keep the auction in the coastal town, saying moving it would deal a big blow to the region if moved.
Disaster to economy
"I will fight the proposal to have the tea auction centre moved from Mombasa to Nairobi. It is the responsibility of the Government to improve the living standards of its citizens and moving the headquarters to Nairobi will deny Mombasa residents business," said the governor.
He spoke at Tononoka Social Hall on Wednesday after 100 football clubs from the country endorsed his candidature for the governorship seat.
The auction was established in 1957 and is based at the Tea Trade Centre on Nyerere Avenue in Mombasa. It is where the weekly tea auction is done every Tuesday and Thursday.
Joho's rival for the governor's seat, Jubilee's Suleiman Shabhal, has also opposed the proposal to have the auction moved.
Shahbal told journalists on Tuesday in Mombasa the proposal would have a huge financial implication on the county's economy.
"The move would be a disaster for us. This is the largest tea auction in the world," he said, noting it employs over 50,000 people directly and indirectly.
"We cannot allow the centre to be moved away from the region."